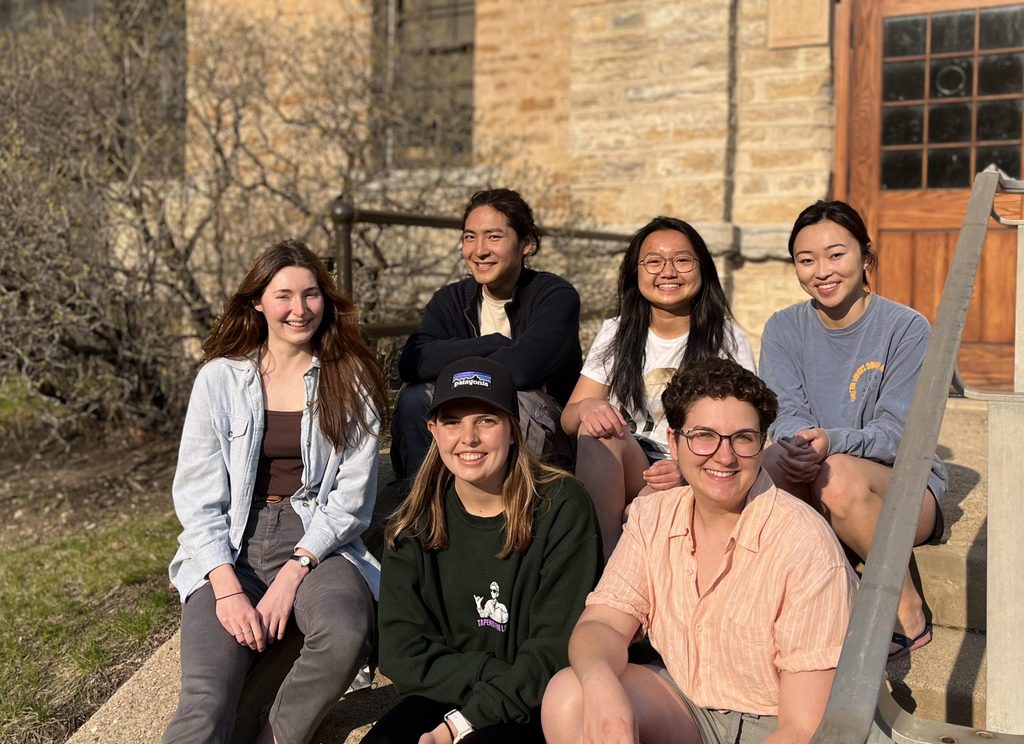 This year's Senior Fellows have had many wonderful growth experiences in the Center. Read some individual spotlights to see how each has made an impact at Carleton and in the Rice County Community.
In the spotlights, students answered this important question: How do you hope to bring what you've learned in the CCCE with you, beyond Carleton, once you graduate?
Madi Smith responded, "I hope that I continue to have an equity lens approach to my work and I hope to keep thinking about systemic issues (such as diversity in the classroom) and what big or small things I can do to help reduce the impact of these issues on students, co-workers, and people in general."
Anna Hori said, "My work with the CCCE has strengthened my commitment to community engagement and my desire to focus on forming ethical, mutually beneficial relationships in the work that I do in the future."
And Win Wen Ooi reflected, "Power imbalances are bound to exist everywhere within current systems, The CCCE has taught me how to navigate those power dynamics and how to create ethical and successful collaborations. I will continue to grow my relational component; not just getting the task at hand done but building relationships with others. I will bring with me a deep human component for collaboration. It is important to keep in mind."
Watch the CCCE Social Media for Spotlights @cccecarleton to see additional spotlights on the following amazing individuals!
Nicole Collins, Peace, Conflict & Democracy
Tali Emlen, Food and Environmental Justice
Maddie Fry, Educational Equity
Audrey Gao, Health & Belonging
Anna Gwin, Peace, Conflict & Democracy
Anna Hori, Health & Belonging
Libby McCrea, Communications
James McGehee, Food and Environmental Justice
Yuki Nagaoka, Peace, Conflict & Democracy
Kou Okada, Communications
Win Wen Ooi, Peace, Conflict & Democracy
Izzy Quattrucci, Educational Equity
Madi Smith, Health & Belonging
Mary Zhang, Educational Equity