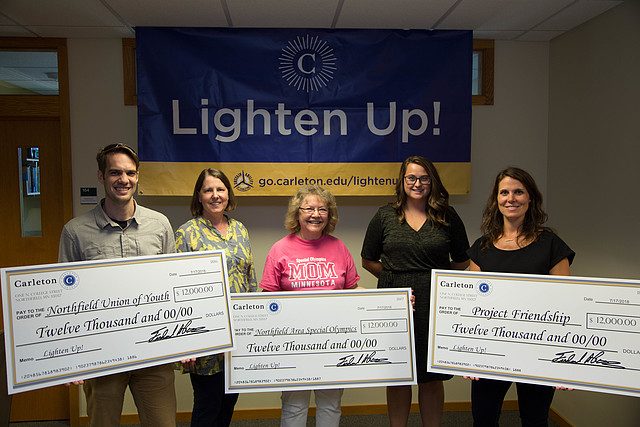 Each Spring Carleton College students donate unneeded items to the Lighten Up Garage Sale. Students donate a variety of items including: clothing, winter apparel, furniture, household items, books, bedding, sport equipment, and other fun things!
The proceeds provide essential funds for community non-profits and also served as an excellent lesson in "green" living and waste management. The 2019 Lighten Up Sale raised $37,300 for Northfield Union of Youth, Project Friendship, and Special Olympics.
The sale is held annually in Carleton's Laird Stadium the weekend after Reunion (though the 2020 sale was cancelled due to the COVID-19 pandemic).
For questions about the sale, email lightenup@carleton.edu
Visit the new online Lighten-Up sale.