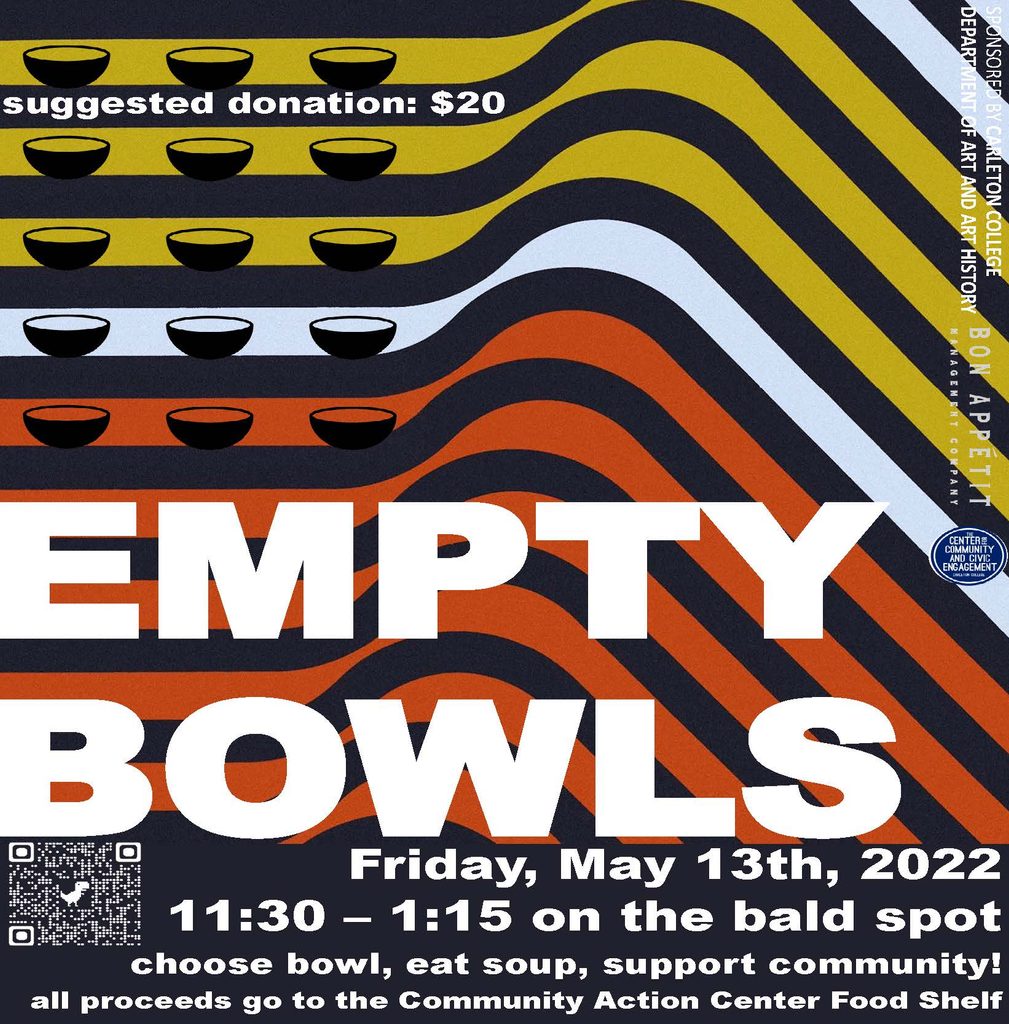 The Empty Bowls project, founded in 1990, has become a prominent national and international movement with local potters, churches, artist organizations and schools raising funds and awareness to address hunger.
Professor of Art Kelly Connole started Carleton's version of the Empty Bowls event when she came to campus in 2004. The annual event raises awareness around hunger issues and funds for Northfield's food shelf by selling student-made ceramic bowls filled with homemade soup.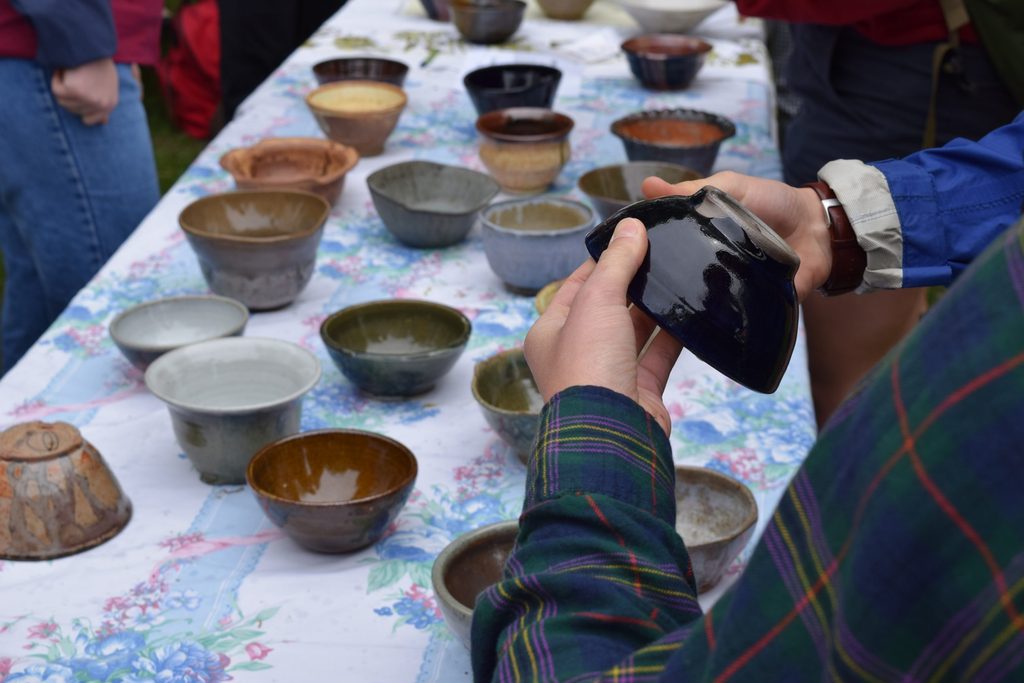 Since its inception at Carleton, the project has raised over $91,000 for the Northfield Community Action Center (CAC) food shelf. This event is co-sponsored by Carleton's CCCE and Carleton's Department of Art and Art History.