It is important to assess an ACE course's impact on both student learning and community partner priorities. In addition to the resources below, some of the most effective ways to assess impact are to build in ongoing reflection with your students and to work with CCCE staff to schedule an end-of-term meeting to debrief with the community partner.
Assessment Rubric Resources
Assessing Impact with Community Partners
Sharing Results and Deliverables with Community Partners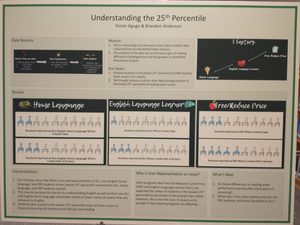 Ideally, ACE projects are co-created around a topic or project that both meets faculty learning objectives for students and also provides something useful for the community partner. As you plan your ACE project, consider how you will share results with your community partner and other interested stakeholders. Things to consider include:
Who should be invited to end of term presentations? Do these presentations need to be outside of class time (i.e. evening) so community partners can attend? Are there stakeholders other than your main partner who should be invited?
How will you share deliverables with community partners? What format is most useful for them? Who "owns" or has editing access to the product/deliverable after the class is over?
Project Partnership and Continuity Planning
The CCCE aims to work with community partners, faculty, and co-curricular programs (i.e. volunteers and internships) to support our partners throughout the year, rather than just through one ten-week term project. As a faculty member, you can think about what happens after your ACE course and build hand-off documents and end of term communication into your ACE course process and planning. After your ACE course is completed and community partners have received final documentation and resources created by students, are there ways that Carleton can continue to support the work of the project? Could future ACE courses build on the work from this term? Are there opportunities for student researchers to work with a faculty member to take a project to the next level of documentation or implementation? Let us know your ideas! We can work with you to help bridge work from term to term with our partners.