The information displayed on this page was created in keeping with the Vision Statement of CCCE: "To engage in inclusive, sustainable, reciprocal relationships that foster student learning and faculty development, fulfill community-identified needs, and promote an equitable and peaceful society." This resource can be used in whole or by section to help to guide, provide resources or supplement your good work.
It is based on key ideas from community knowledge holders in Rice County, MN and members of Carleton College that surfaced through a workshop on advancing equity through community and civic engagement in June 2021. We hope these reflections and recommendations prove useful in community-institutional partnership development.
For example, faculty and staff might use them with an academic civic engagement (ACE) class or community-engaged scholarship project. Students may use them with co-curricular community partnerships or as a way of reflecting on learning in an ACE class. Community organizations or activists might use them to help address power dynamics or decision-making processes within a collaboration.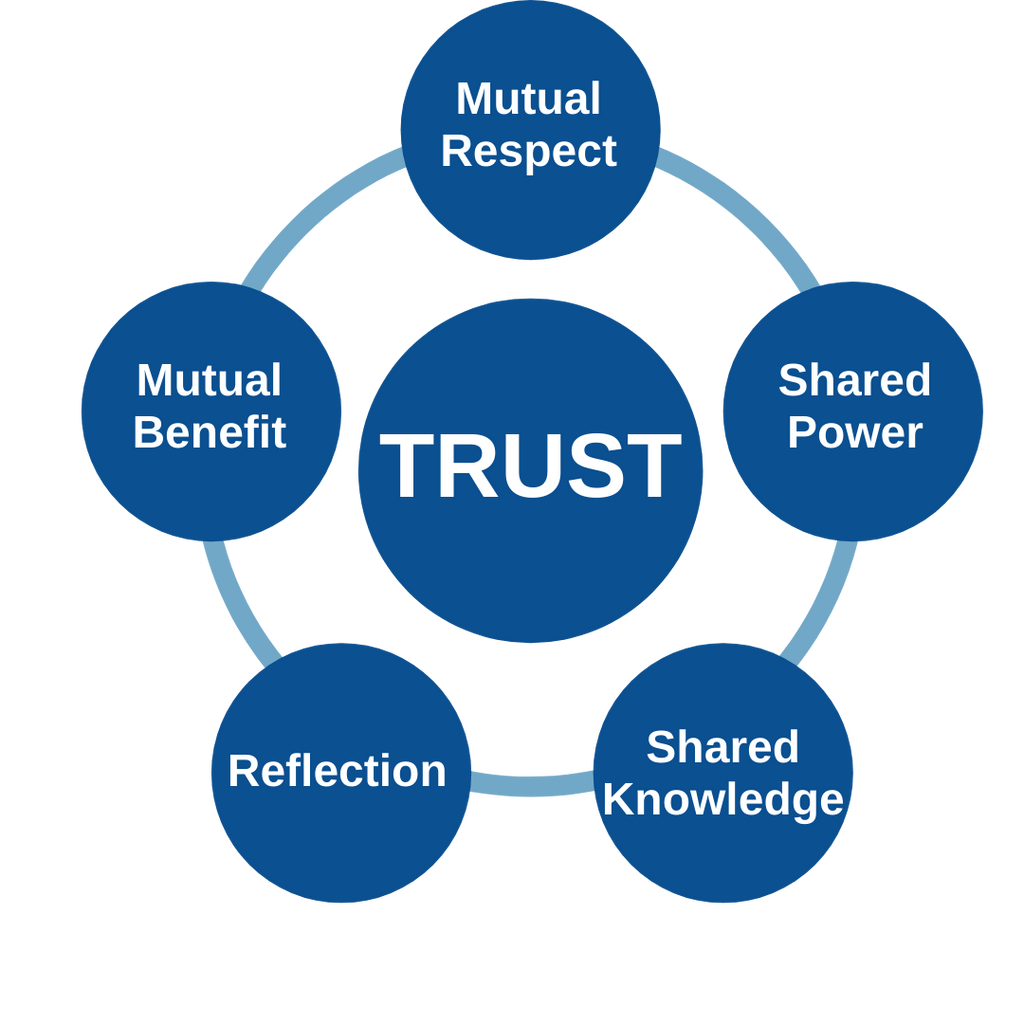 Community and academic knowledge holders have the opportunity to make substantive equitable and social change through the process we use in establishing, maintaining and sustaining community-institutional partnerships or collaborations. Key elements include:
Principled processes and practices to structure how we enter into equitable and inclusive collaborations with others and maintain and sustain collaborative relationships;
Attention to our individual identity while also recognizing and participating in a collective process;
Recognizing parallel processes: the process of the project itself with goals, timelines, outcomes, etc. and the process of building and maintaining relationships and procedures that will be used to design and implement the project. Sometimes, the projects we design do not achieve the desired outcomes but the processes employed can co-create new knowledge and models of shared power along with developing sustainable change efforts and strategies.
Sometimes, what we learn through working together is the greatest outcome of our work. Or, put simply, in some cases, the process is the product.
How did this come about? 
Shaping Our Shared Future Together grows out of a two-day interactive workshop in June 2021 focused on participatory co-creation among community members, students, staff, and faculty as we strive to be ethical in our action and advance social and racial justice. Taking place just over one year after police murdered George Floyd in South Minneapolis, the workshop reflected our redoubled commitment to center critical questions of racial justice and equity in our academic civic engagement.
This project was designed through a collaborative effort of CCCE staff, a consortium of faculty, and conversations and interviews with over a dozen community knowledge holders. It was planned over eight months of time, beginning in the Autumn of 2020. We were vigilant in trying to design a collaborative, equitable effort within the context of the COVID-19 pandemic and its impact on the geographic community of Rice County. The goal was to include many voices "at the table" in spite of having no physical table around which to gather. Meetings and conversations were conducted over Zoom, by phone, and by using a graphic artist, Maggie Miland.
A core assumption of the workshop was that everyone has knowledge, regardless of role in the community, formal education, or cultural background. To put that belief into practice, Susan Gust, a community knowledge holder and consultant on this project, worked with local Rice County community partners to shape and facilitate a large portion of the workshop's content from a non-academic perspective. They presented their philosophies of collaboration using storytelling and illustrations provided by graphic notetaker Maggie Miland. Bringing an academic perspective, Tania Mitchell, an internationally recognized scholar in community engagement and critical pedagogy, gave a keynote and workshop on decentering Whiteness and advancing racial equity in the classroom and community.
This workshop emerged from the confluence of multiple community engagement projects at Carleton over the last few years that were all culminating at a similar time. One of our key goals was to integrate lessons learned from these projects and sustain the momentum they generated. Those projects include: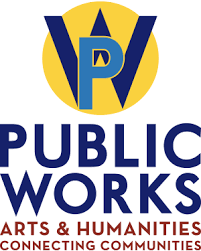 It is our hope that this page serves to sustain the commitments and energy of the workshop's two days in June.
Definitions
These definitions are offered as a way of reflecting on some of the primary elements that need to be considered in charting a new project, revising an existing one or designing a classroom experience.
Campus
References to campus refer to Carleton as an institution and the individuals and groups that comprise it. Carleton is simultaneously land, a physical plant, an educational institution, our students' residence, an employer, a locus of many forms of power, and so on. When individual faculty, staff or students are doing work in a public sphere, each also becomes "the college" in the eyes of the community.
Community
What we mean by "community" is dynamic and inclusive; there is no "one" definition of community. Community need not be defined solely by geography. It can refer to a group that self-identifies by age, ethnicity, gender, sexual orientation, disability, illness or health condition. It can refer to a common interest or cause, a sense of identification or shared emotional connection, shared values or norms, mutual influence, common interest, or commitment to meeting a shared need. Institutions and individuals based out of institutions can be "the community" in certain situations. Grassroots organizations and community residents can be "the community" in certain situations.
Defining "community" in a community-campus partnership or collaboration is more about the process of asking questions than about a strict definition of who "is" community or "represents" community: "Are those most affected by the problem at the table? Are community members at the table? Are those who have a stake in the issue being addressed at the table? Do they play decision-making roles?" The purpose of the partnership collaboration drives the definition, therefore each effort must ask for the definition of community in that context.
This definition is adapted from Community-Campus Partnerships for Health (CCPH) 2006.
Culture
Consists of practices that people create to give themselves continuity and cohesion across generations. Culture consists of a set of highly patterned, unspoken implicit rules, behaviors and thoughts which control everything that [we] do. [A people, peoplehood is at the core of culture.]
This definition is adapted from the Cultural Wellness Center, 1996
Epistemic Justice
"In essence, epistemic injustice is "a wrong done to someone in their capacity as a knower." It manifests as exclusion of marginalized and oppressed people from 1) being heard and understood by others in interpersonal communications, and 2) contributing to broader and deeper social understandings of the human experience." (Fricker, 2007, p1).
This definition is from the Epistemic Justice in Community Engagement Project.
Knowledge
We assume that knowledge takes many forms and resides in many places. We reference collaborators from beyond higher education as community knowledge holders in this document, drawing on concepts from the literature of epistemic justice. Through experience, culture, storytelling, the embodied arts, and more, we all have valuable knowledge to contribute. Those most impacted by an issue or experience have particularly important knowledge to share. A commitment to epistemic justice compels us to reach beyond academic ways of knowing to more fully understand issues in their complexity.
All knowledge has value. It is helpful to use an equity lens analysis to reexamine what sources of knowledge are typically foregrounding in contemporary society. There is knowledge gained through academic institutions, cultural wisdom, and other ways of knowing. "Lived experience" is a form of knowledge. Using the word "knowledge", however, to describe how or from where the knowledge holder acquired the knowledge helps to more equitably describe those different ways of knowing. Learning from one's community or through lived experience, one becomes a "community knowledge holder".
Reflection
In some circles of influence, this word can denote "introspection" or "self-study" for the purpose of making self-improvement or even to be able to heal from pain, sorrow or trauma. While these meanings can certainly be useful in community-institutional relationships and collaborations, the operationalization of this word in this document is intended for reflection to lead beyond assessment, and to action. It is also meant to be conducted by an individual and to move reflection into a collective process, too.
Reflection differs from evaluation for the purposes of this document. It is not necessarily for reporting on outcomes to external sources. It cannot effectively be conducted by one person. Instead, it is more for purposes of reflecting on the process, —where it is working well, where the process may need to deepen or change in order to keep the partners or collaborators effectively engaged in order to co-create and co-produce the desired outcomes to achieve mutual benefit. Reflective processes may require the need to co-create them for a particular group or collaboration rather than simply using ones that are "off the shelf". This can also lead to co-creating new knowledge for the group.
In academic civic engagement pedagogy, we often talk about reflection as part of the student learning process in academic civic engagement. That remains true. Here, we are also pointing to the value of reflection on the work of collaboration among all of the collaborators — including students, faculty, community members, and others involved.
Self Interest
Self-interest may seem like an odd item to include in a list of definitions pertaining to community-engaged work. The term can connote less complimentary characteristics like "selfishness" or "self-centered". Self-interest is only "slimy" if it remains "under the table" or undeclared.
Self-interest is often, in part, a place from where our sense of purpose stems. It is what allows us to wake up in the morning and face the challenges that might be in our midst. Likewise, each of us has a self-interest in participating in a group, a course, a project, and so on.
In coming together in community-institutional partnerships or collaborations, by each of us declaring our self-interest, we can also begin to establish a level playing field as each person's self-interest is their own and is no more or less important than another's. Acknowledging self-interest can be a mechanism to share power.
Individuals, institutions, and communities hold self-interest. Acknowledging or stating these self-interests can also lead to weaving a web of multiple interests or a sense of collective purpose. By consciously addressing and tending to these interests over a course of a project, mutual benefits are also achieved.
---
Contact Us
For questions about the content and resources provided on this page contact Susan Gust, Community Engagement Consultant.
For questions about Academic Civic Engagement and Scholarship contact Emily Seru.