CCCE Updates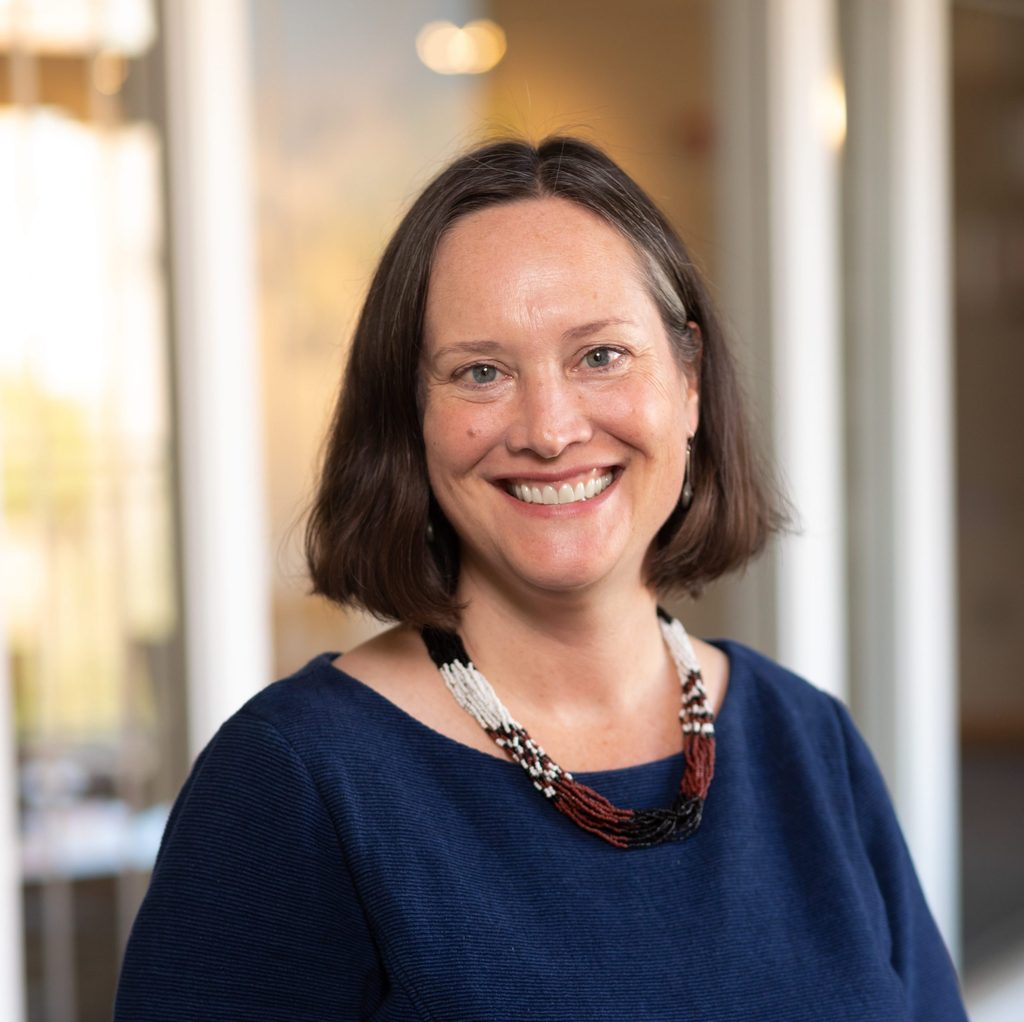 Welcome Emily Seru, Associate Director for Academic Civic Engagement and Scholarship, to the CCCE
We are pleased to announce that Emily Seru joined the Center for Community and Civic Engagement (CCCE) at Carleton on January 1, 2022. Emily will be the faculty's key contact at the CCCE for Academic Civic Engagement courses and community-engaged scholarship.
Emily comes to us with a wealth of experience in community-engaged pedagogy, a strong critical practice and commitment to social justice, and an organizer's appreciation for the primacy of relationships in this work. Emily has a deep understanding of both private college and nonprofit sectors. Most recently the Associate Director of the Center for Community Work and Learning at St. Catherine University, Emily began her career at the Headwaters Foundation for Justice and went on to become the Director of U.S. Programs at HECUA, a nonprofit consortium of colleges and universities, of which Carleton is a member, providing social justice off-campus study programs. Emily holds a M.S. in Experiential Education from Minnesota State University Mankato and earned her B.A. in English from Lewis and Clark College. Reach Emily by email.
---
Winter Term ACE Gathering – Feb 16, 2022
Last year, many of you communicated a desire for a deeper sense of community among faculty who teach courses using an academic civic engagement approach. In response to that interest, the CCCE has been organizing gatherings each term for faculty who teach courses with ACE components and staff who support those courses.
This winter, we'll be having a gathering that will also be a welcome to Emily Seru, our new Associate Director for Academic Civic Engagement and Scholarship. Drop in anytime from 4-6 pm in Weitz for beverages, snacks, and community. Please RSVP by February 1 if you can join us.
---
Check out our newly released website, Shaping Our Shared Future Together, with resources on creating and supporting equitable community-campus collaborations.
Shaping Our Shared Future Together grows out of a two-day interactive workshop in June 2021 focused on participatory co-creation among community members, students, staff, and faculty as we strive to be ethical in our actions and advance social and racial justice. This project was designed through a collaborative effort of CCCE staff, a consortium of faculty, and conversations and interviews with over a dozen community knowledge holders. The information displayed on these pages was created in keeping with the Vision Statement of CCCE:
"To engage in inclusive, sustainable, reciprocal relationships that foster student learning and faculty development, fulfill community-identified needs, and promote an equitable and peaceful society."
This resource can be used in whole or by section to help to guide, provide resources, or supplement your good work.
---
COVID Guidance and Safety
Please refer to our COVID Guidance for Carleton Students Entering Community Settings when planning volunteer opportunities or academic civic engagement projects. As of most recent data, both Northfield and Faribault daily cases have increased to exceed 100 per 100,000 people. This means that we must pause in-person based CCCE civic engagement activities that are indoors with close contact for more than 15 minutes. We update our COVID guidance weekly, so these restrictions are always changing.
To find COVID daily case rates for other communities, see COVID ActNow.
A reminder that the CCCE supports allowing students to choose whether or not they participate in activities that have the potential of higher COVID exposure and risk.
Featured Academic Civic Engagement (ACE) Collaborations
"Data Visualization as Activism" Interview with Lin Winton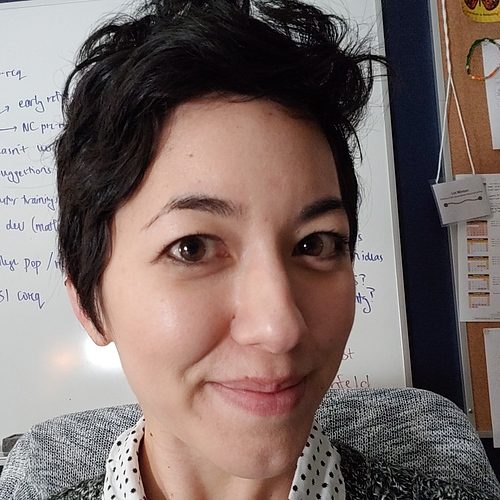 Below is an excerpt of an interview with Lin Winton about her class "Data Visualization as Activism", a first-year argument and inquiry (A&I) course for TRIO students. The course included an academic civic engagement (ACE) component for the first time in Fall 2021, thanks to a grant from Project Pericles.
Can you describe the "Data Visualization as Activism" class?
In this course we thought about the meaning behind the numbers. What can quantitative data do for us that qualitative information cannot and vice versa? And really, to think about the work that quantitative data can do when it comes to social change. One of the strong thrusts of the course is that data gets collected all the time about people, sometimes without their knowledge, and they often don't ever find out where that data goes or what happens to it.
Using data to do activist work can be a way to return the data to the people that it comes from. It can allow the people about whom the data is, to benefit from it and to be empowered by it themselves, so that it's not just researchers or data journalists interpreting the data through their own lens.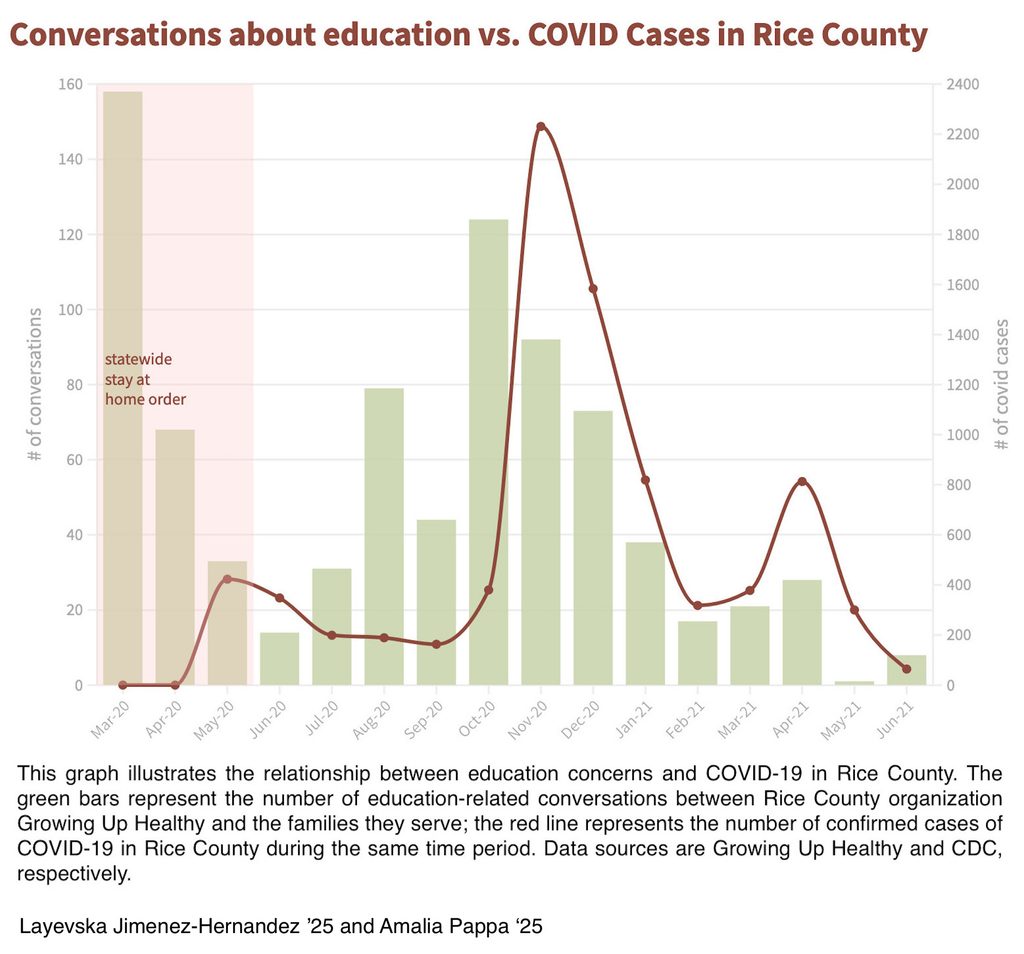 ---
Participatory Action Research Website: Interview with Anita Chikkatur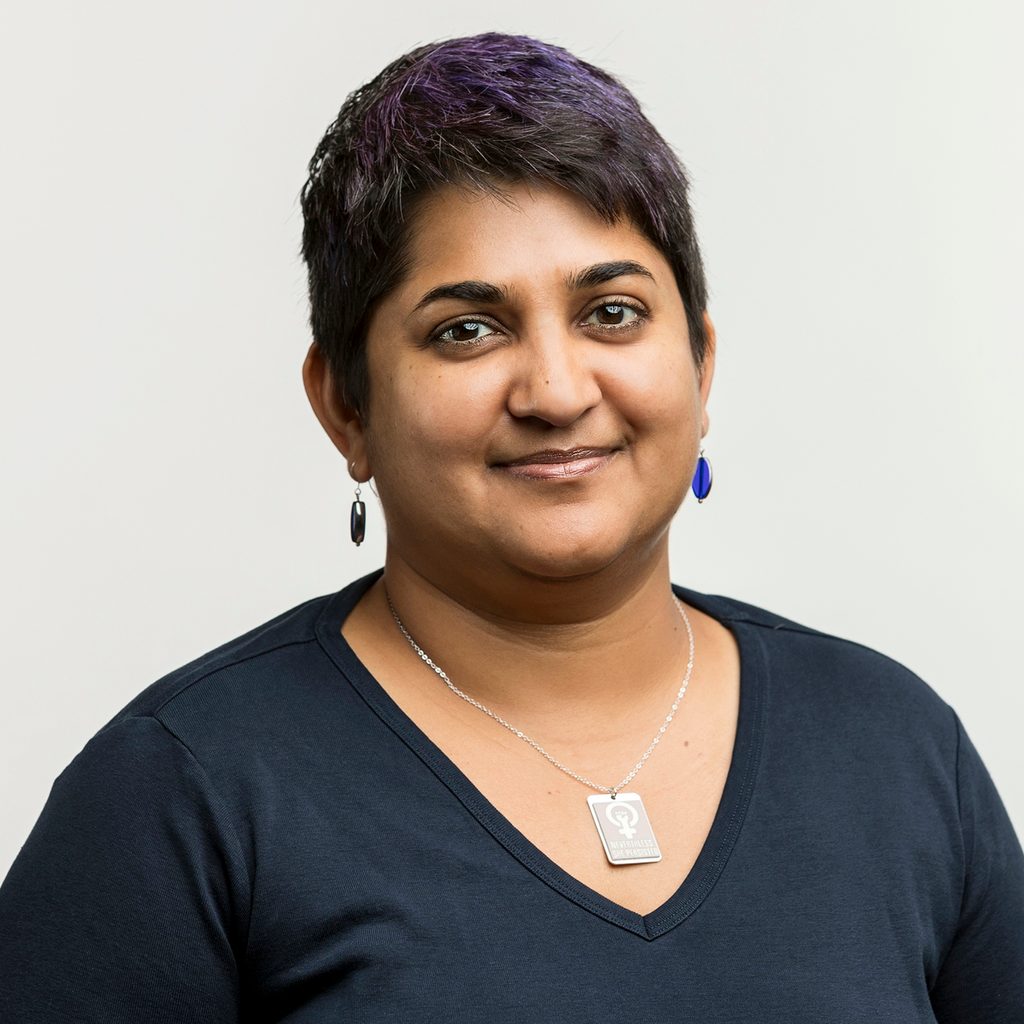 Below is an excerpt of an interview with Anita Chikkatur, Associate Professor of Educational Studies, about the Participatory Action Research Website. This website came about as part of a multi-year, campus-community participatory action research (PAR) collaboration between Carleton College and community members and institutions in Faribault, Minnesota and was funded through a grant from the Corporation for National and Community Service. This past fall, Professor Chikkatur received funding from the CCCE to hire a student public scholarship assistant, Ahtziry Tinajero, to help update and maintain the website.
How did the Participatory Action Research Website come about and what goals did you have when creating the website?
The website came about in the second year of the PAR collaboration, and a lot of it was informed by our first year of experience working with Latinx and Somali communities in Faribault and specifically our experience working with parents. With the students, we had just worked in English but with the parent teams, we were working with them in Spanish and Somali.
When we looked for resources about participatory research, we found quite a bit in Spanish (one of the best strands of influence of participatory research comes out of Latin America), but we really struggled to find resources in Somali and especially finding resources in Somali that were around the [PAR] process. I was really interested in creating a website that would both be a hub for resources that other people have already created, but also an opportunity to create new Somali language resources on participatory action research.
Resources
Spring Term ACE Course Support and Planning
CCCE staff would be happy to meet with you to discuss your upcoming academic civic engagement course. We can help with pedagogy, learning objectives, evaluation, connecting with community partners, logistics, funding, and more. Please email Danielle Trajano, Academic Civic Engagement and Scholarship Coordinator, to schedule a time to meet with her and Emily Seru, Associate Director of Academic Civic Engagement.
---
Ways of Being Home (Cecilia Cornejo Sotelo, 2020) – Streaming now available
"Ways of Being Home" explores the immigrant experience from the perspective of the Mexican community living in Northfield. Most members of this immigrant community trace their roots back to Maltrata, a small agricultural municipality nestled in the mountains of the state of Veracruz.
Filmed between 2016 and 2019, Ways of Being Home moves between both towns to draw attention to the geographical and emotional displacement experienced by members of this community as well as their resilience, ingenuity, and fierce determination. Made in close and constant collaboration with film participants, Ways of Being Home offers a nuanced portrayal of the ways displaced people craft a life and a home away from home. "Ways of Being Home" is now available for streaming to all current students, faculty, and staff of Carleton College.
---
ACE Course Reflection Prompts
We've put together a packet of ACE Course Reflection Prompts that incorporate the CCCE's learning objectives rubric through the lens of the DEAL Model (a critical reflection tool).
---
CCCE Library Update
In the CCCE, we have a collection of over one hundred library books related to community and civic engagement. Swing by the office to look through our collection and check out a book with one of our staff.
---
Class Discussion Questions for Community-Engaged Speakers
Many of this term's visiting speakers are leaders in fields that intersect directly with civic engagement. Carleton students have a rich opportunity to make vital connections between these speakers' insights, their civic engagement coursework and collaborations, and their own lives. In that spirit we offer these discussion questions.
---
Anti-Racist Pedagogy and Practice: Voices from the Field
On September 20, 2021 Campus Compact hosted a virtual symposium on advancing best practices in anti-racist community-engaged pedagogy. As part of this symposium, Carleton Professor, Dr. Meredith McCoy, spoke on a keynote story sharing panel alongside other leading female community engagement scholars of color to share their origin stories, scholarly work, and experiences in academia. Their conversation focused on remaking systems to be more open to Indigenous knowledge, co-decolonizing with Native communities, colonial education systems, and learning how to be in good relation and obligation with communities. View a recording of the panel.
---
Pathways of Public Service and Civic Engagement Survey
Stanford recently launched an online survey about students' potential civic engagement pathways. The purpose of this survey is to provide students with an opportunity to explore social issues that are important to them and different ways of addressing these issues. To do this, they use a framework that includes the following pathways of public service and civic engagement, each of which contribute to the common good.
Community Engaged Learning and Research
Community Organizing and Activism
Direct Service
Philanthropy
Policy and Governance
Social Entrepreneurship and Corporate Social Responsibility
Events and Opportunities
Imagining America Mail Art Project Registration Now Open
In place of an annual in-person National Gathering in 2021, IA hosted a virtual National Gathering in October and is producing a special Spring 2022 issue of IA's multimedia journal Public, "The Shape of Us: Water Ways and Movements." In addition to inviting IA members to contribute to the journal issue and conference, we also invite our members to engage with the topic of water through creative art-making and reflection through IA's inaugural mail art project, open to all IA members – faculty, staff, students, and member community partners. The deadline to register is January 21. Register online.
---
Carleton is a member of the newly formed Midwest Climate Collaborative, which will be hosting a virtual climate summit from 10am – 12pm on January 29. The Midwest Climate Summit, will be a high-profile virtual event that serves as the official launch of the Midwest Climate Collaborative, highlighting the critical role of the Midwest in mitigating and adapting to climate change, as well as the deep pool of talent we have to collectively lead this work. The keynote speakers at the summit are Gina McCarthy, White House National Climate Advisor and Aimee Witteman, Deputy Assistant Secretary for Intergovernmental Affairs in the Department of Energy (DOE). Registration is required.
---
Campus Compact's National Webinar series returns for 2021-2022 with more to support and inspire you. Topics touch on issues of relevance to faculty, staff, students, and their partners in education and community building. Be sure to tune into each session for information, tools, and resources to help you in your work.
---
UMass Dartmouth, in partnership with Campus Compact, invites you to join the 2022 Engaged Scholarship Symposium on February 25th from 11-1 pm (CST). Historically, higher education has been criticized for hiding in the Ivory Tower — isolating ourselves from our communities and producing irrelevant research.
The Engaged Scholarship Symposium is designed to celebrate the usefulness of scholarship in shaping policy and enriching our communities. Participants will be exposed to strategies for involving students in active teaching, research and examples of engaged scholarship across many disciplines.
Andrew Hoffman, the keynote, will discuss his new book "The Engaged Scholar: Expanding the Impact of Academic Research in Today's World." Following the keynote, four UMass Dartmouth faculty will present their engaged scholarship. This event is free, but registration is required. Register now.
---
COMPACT22 – A Better Way Forward: Innovation with Equity at the Center – March 29-31
Compact22 is Campus Compact's all-virtual 2022 national conference. It is the largest and most inclusive national conference focused on the role of higher education in building healthy communities and fostering a just and equal democracy. The conference takes place from March 29-31, registration is required.