CCCE Updates
The exhibit, made in partnership between the Minnesota Humanities Center, the Minnesota Indian Affairs Council, and the Smithsonian's National Museum of the American Indian, explores relationships between Dakota and Ojibwe Indian Nations and the U.S. government in this place we now call Minnesota. Through images, text, and video, learn how treaties affected the lands and lifeways of the Indigenous peoples of this place, and why these binding agreements between nations still matter today.
Find discussion questions that accompany the exhibit.
---
Prairie Island Indian Community (PIIC) staff are coming to campus on Indigenous Peoples' Day, October 11 from 1 – 6 pm as part of Why Treaties Matter.
Faculty who would like to bring their class to meet with Prairie Island staff, please email Danielle Trajano, and we'll notify PIIC staff to expect you.
---
Emily Oliver's Farewell and Fall ACE Faculty & Staff Gathering – October 13, 4-6 pm – Weitz
Last year, many of you communicated a desire for a deeper sense of community among faculty who teach courses using an academic civic engagement approach. In response to that interest, this year, the CCCE will begin organizing gatherings each term for faculty who teach courses with ACE components and staff who support those classes.
This fall, to get us started, we'll be having a gathering that will also be a farewell to Emily Oliver, our outgoing Associate Director for Academic Civic Engagement and Scholarship. Drop in anytime from 4-6 pm in Weitz for wine, snacks, and community. Please RSVP by October 5 if you can join us.
---
Updates on Associate Director for Academic Civic Engagement and Scholarship Hiring Process
We've passed the priority deadline for applicants and have some excellent candidates. We will notify this list when we bring finalists to campus, stay tuned.
---
New COVID Guidance for Entering Community Settings
The CCCE has issued new COVID Guidance for Carleton Students Entering Community Settings. Please review and keep in mind when planning volunteer opportunities or academic civic engagement.
Northfield Public Schools has updated their volunteer regulations this year. All volunteers need to submit proof of vaccination along with a background check. See the updated website and online form students will use to submit this documentation.
Featured Academic Civic Engagement (ACE) Collaborations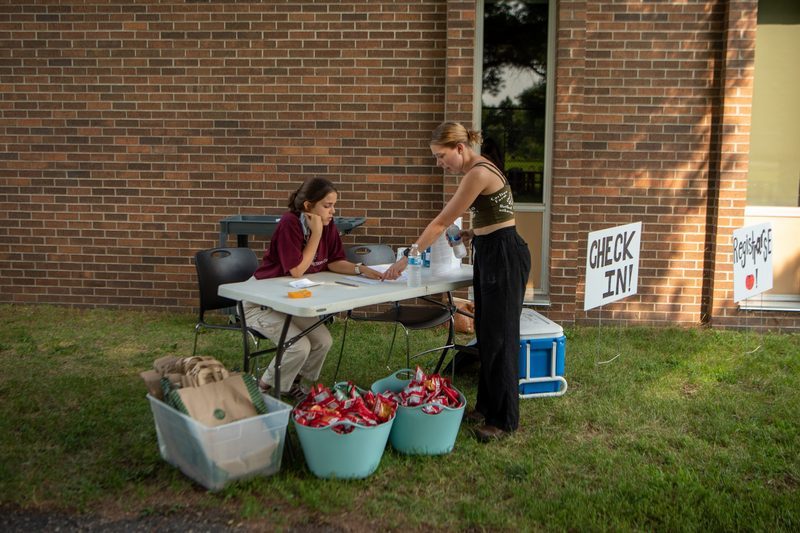 Two Carleton students, Colleen Milligan '22 and Tali Emlen '22 (a current CCCE fellow), spent their summer as food access interns at the Northfield Community Action Center. They helped support the inaugural Farm to Family Market which features fresh fruits and vegetables throughout the summer and into the fall, at the former Greenvale school, with food donated by local retailers and bought from three local CSA farms.
The market collaboration emerged in part from Adam Loy's Statistical Consulting class—an Academic Civic Engagement Course— where students analyzed data from the CAC to help see how they were serving the community and uncover areas of additional need.
"Our students looked at what types of services were being used the most and where those services were most needed in Northfield. Are they meeting the need? Are there areas of increased need? One of our students even created heat maps to highlight the areas using the food shelf and other services," Loy, assistant professor of statistics, said.
That data helped the CAC create a grant proposal for a satellite food shelf, located at the former Greenvale Park Elementary School site, as part of the Northfield Community Education Center.
---
Community engagement is a core part of Carleton's mission both in and out of the classroom. Currently, a group of Native students, faculty, and staff, joined by non-Native allies, are pushing this ethic of engagement even further. Through academic and civic engagement (ACE) courses, a working group on building and sustaining relationships with Indigenous communities and the reinstatement of the Indigenous Peoples Alliance student organization, they are critically examining Carleton's past and present connections with Indigenous peoples — both on campus and in the surrounding community — and charting a better future.
Funding Opportunities
Internal Funding
---
External Funding
Calls for Papers and Proposals
The Michigan Journal of Community Service-Learning guest editors – Dr. Katie MacDonald and Dr. Jessica Vorstermans – are still accepting 150 word proposals on this theme. Deadline: October 18th, 2021
---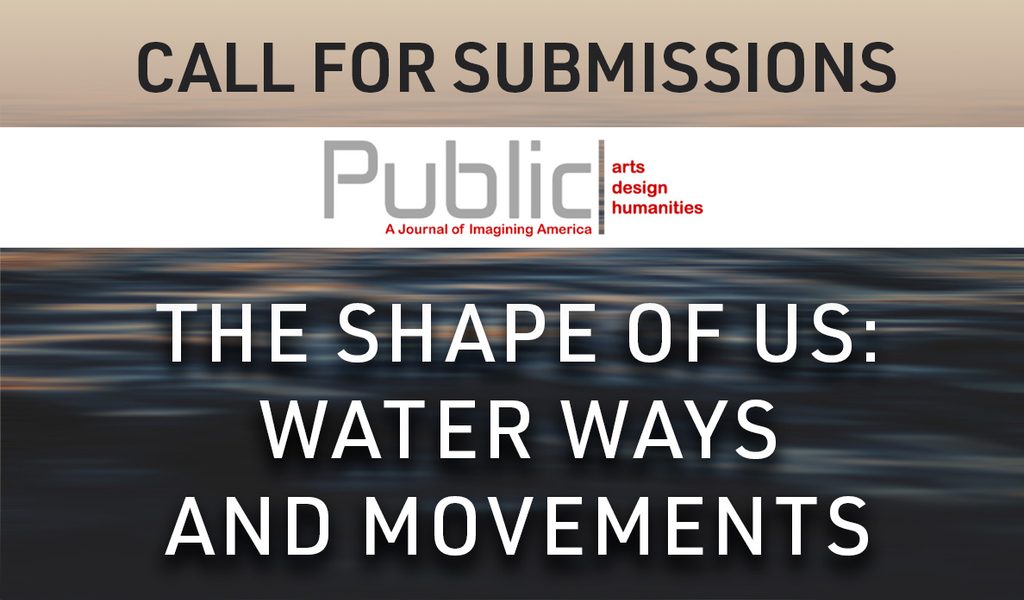 The Shape of Us: Water Ways and Movements
For the forthcoming issue of its multi-media journal Public, Imagining America: Artists and Scholars in Public Life (IA) invites a critical reflection on a subject of pressing concern across multiple political, economic, social, and environmental struggles for justice and equity: Water. Around the world people are mourning, and searching for new ways to relate to changing waterways. Full submissions will be accepted through October 29, 2021. To submit, register and login to the Open Journal Systems (OJS) portal.
---
The new Journal of Participatory Research Methods seeks submissions. Rolling deadline.
Events and Opportunities
Campus Compact: Audiovisual Professional Development Club (A/V PD Club)
At each A/V PD Club meeting, we'll discuss one webinar or podcast to glean insights and lessons for our shared work and practice. Don't have extra time to prepare? No worries! We'll curate a few juicy clips to listen to during our hour together to seed the discussion, so it's fine if you don't have time to listen or watch in full beforehand. Here's what we've got in store for the first semester of Iowa and Minnesota Campus Compact's A/V PD Club:
---
Campus Compact Webinar: Four Curricular Lenses for Centering Community Engagement, Equity, Justice and Movement Building – October 7, 3-4 pm ET – Online
This webinar explores four "lenses" or conceptual frameworks for centering community engagement, equity, justice, and movement building in curriculum. The lenses: Naming the moment and our intervention; Paradoxes of education; Legacies and frames; Discomfort and resistance. This webinar is part of a series hosted by Campus Compact. To register for this webinar and others in the series, go to the registration page.
---
Imagining America's (IA) 2021 National Gathering, The Shape of Us: Water Ways and Movements – October 21-22
This event will feature IA programs and research collectives as well as artists, scholars, organizers, and other local and national leaders who are reimagining and redesigning the ways we shape and are shaped by water. This multi-day virtual program will offer plenary performances, artists and scholar talks, and participatory workshops and networking opportunities for members of the IA consortium and beyond.
Registration for the 2021 National Gathering is now open.
---
Save the Date for Imagining America's 2022 National Gathering – October 14-16 – New Orleans, LA
After consultation with local partners, IA is excited to move forward with an in-person convening in New Orleans, LA, which will take place October 14-16, 2022. Building on a now several-year collaboration, the 2022 National Gathering will be organized in partnership with Tulane University, the Ashé Cultural Arts Center, and a New Orleans Steering Committee.
Resources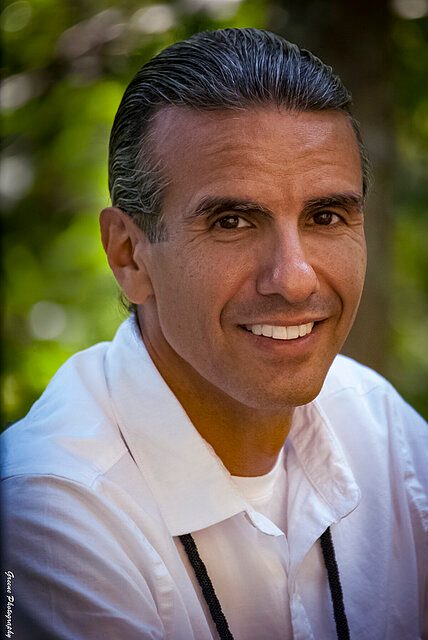 Class Discussion Questions for Community-Engaged Speakers
Many of this term's visiting speakers are leaders in fields that intersect directly with civic engagement. Carleton students have a rich opportunity to make vital connections between these speakers' insights, their civic engagement coursework and collaborations, and their own lives. In that spirit we offer these discussion questions. At present we have discussion questions for the Why Treaties Matter exhibit along with questions for upcoming speaker, Anton Treuer.
---
ACE Course Reflection Prompts
We've put together a packet of ACE Course Reflection Prompts that incorporate the CCCE's learning objectives rubric through the lens of the DEAL Model (a critical reflection tool).
---
Developed by faculty from four Massachusetts public universities as part of a project, "Building on the Cultural Wealth of Minoritized Students: Anti-racist Community-Engaged Programming, Pedagogies, and Practices," this statement draws on the literature on anti-racist and community-engaged pedagogy and on input from students of color and community partners at each of the four campuses to serve as a resource for community-engaged faculty adopting anti-racist pedagogy and practices.
---
The Journal of Higher Education Outreach and Engagement recently published its latest issue, Volume 25, No. 2 (June 2021).
Of particular interest might be the paper Faculty Perspectives on Coeducation and Reciprocity to help guide faculty members in fostering coeducation and achieving reciprocity in service-learning experiences.