---
Spring Term ACE Gathering – May, 11 2022 4 pm – 6 pm
This event is part of a series of once-a-term gatherings of faculty and staff involved in academic civic engagement and scholarship at Carleton. Come by for an informal gathering of colleagues who share an interest in this community-engaged approach to teaching, learning, and scholarship.
Drop in anytime from 4-6 pm in the Alumni Guest House Library for beverages, snacks, and community. Please RSVP by May 2 if you can join us.
---
COVID Guidance and Safety
Please refer to our COVID Guidance for Carleton Students Entering Community Settings when planning volunteer opportunities or academic civic engagement projects. To find COVID daily case rates for other communities, see COVID ActNow. A reminder that the CCCE supports allowing students to choose whether or not they participate in activities that have the potential of higher COVID exposure and risk.
Featured Academic Civic Engagement (ACE) Collaborations
Article Published on ACE Capstone Courses in CS
Amy Csizmar Dalal, professor of Computer Science and Emily Oliver, former CCCE associate director recently published an article "A Case Study of a Multi-year Community-Engaged Learning Capstone in Computer Science" in Journal of Higher Education Outreach and Engagement 26(1), April 2022
"Multiyear, established collaborations between community partners and multiple iterations of the same course provide fertile ground for transformative civic engagement."
---
Interview with Susan Jaret McKinstry about about teaching a new ACE Course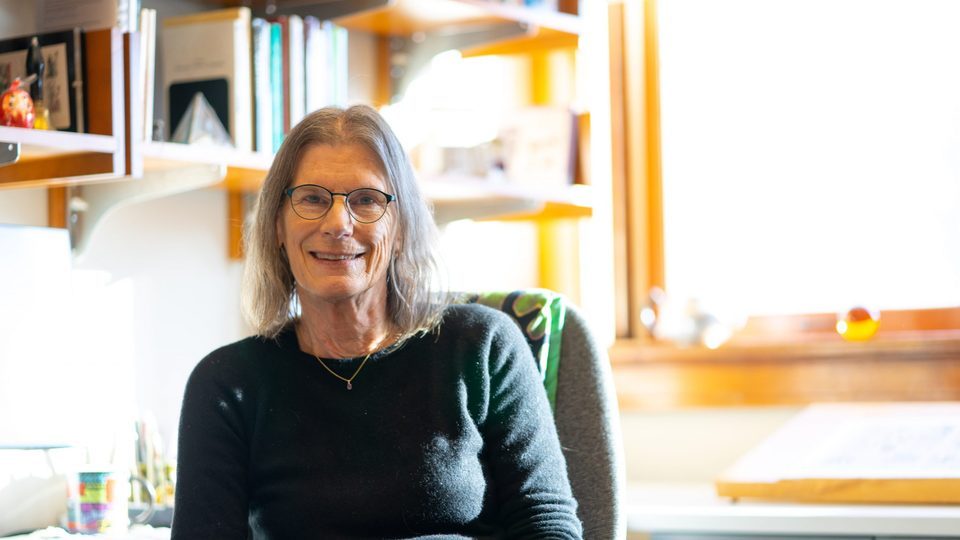 ACES associate director Emily Seru recently sat down for an interview with Susan Jaret McKinstry, Helen F. Lewis Professor of English about her experience introducing an applied ACE component to her English course: News Stories, ENGL 265.

This interview highlights some of the ways that the structure of the course lent itself well to the addition of an applied ACE component; Jaret McKinstry's reflections on student learning, challenges and highlights of the ACE partnerships; and advice she has for faculty members considering how to add an ACE applied component to an existing course. Jaret McKinstry worked with Carleton's Center for Community and Civic Engagement to partner with three community organizations for the ACE components of the course: The League of Women Voters of Northfield and Cannon Falls, Ruth's House of Hope, and the Lower Phalen Creek Project.

ACE Resources and Funding Opportunities
ACE Resources
Fall Term ACE Course Support and Planning
CCCE staff would be happy to meet with you to discuss your upcoming academic civic engagement course. We can help with pedagogy, learning objectives, evaluation, connecting with community partners, logistics, funding, and more. Please email Emily Seru, Academic Civic Engagement and Scholarship associate director, to schedule a time to meet.
---
Check out our website, Shaping Our Shared Future Together, with resources on creating and supporting equitable community-campus collaborations.
---
ACE Course Reflection Prompts
We've put together a packet of ACE Course Reflection Prompts that incorporate the CCCE's learning objectives rubric through the lens of the DEAL Model (a critical reflection tool).
---
CCCE Library Update
In the CCCE, we have a collection of over one hundred library books related to community and civic engagement. Swing by the office to look through our collection and check out a book with one of our staff.
---
Class Discussion Questions for Community-Engaged Speakers
Many of this term's visiting speakers are leaders in fields that intersect directly with civic engagement. Carleton students have a rich opportunity to make vital connections between these speakers' insights, their civic engagement coursework and collaborations, and their own lives. In that spirit we offer these discussion questions.