Palmar Álvarez-Blanco, Carleton Spanish professor and Broom Fellow, shared a little bit about her public scholarship work, the ACE components of her "Spain Today" course, and her plans for her Broom Fellowship.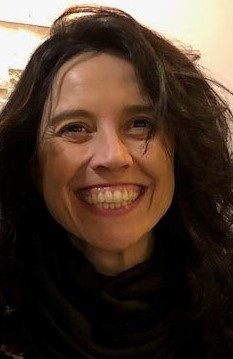 Can you give a brief background on your public scholarship and academic civic engagement work? What in your life has made you interested in public scholarship?
Coming from a social background where access to knowledge and education was for the privileged few, I value every opportunity to democratize knowledge and contribute to the civic and the public education movement. I consider myself a strong advocate of Public Scholarship. For example, my current primary research project is The Constellation of the Commons. This self-managed project was conceived eight years ago to spotlight the recent reemergence of the Culture of the Commons in Spain. This web-based effort consists of an ongoing and open-access archive, an audiovisual map of ideas, a dictionary of key critical concepts and an expanded virtual classroom. Many other people have also contributed to this project, including students from Carleton and other colleges and universities, social activists, professors, and researchers from different disciplines. The ongoing archive currently hosts more than 80 interviews with members of self-managed communities of practice within Spain, and new entries are constantly being created.
I regularly participate in seminars and workshops concerning civic engagement and public scholarship, most recently through the Engaged Faculty Institute through the Iowa and Minnesota Campus Compact. In 2021, I was selected by the Mellon Periclean Faculty Leadership Program to serve as Carleton's delegate to the Project Pericles' initiative, "Building Transformative Texts in Civic Education." The program supported the creation of 'Radio and News in Spanish,' an Academic Civic Engagement (ACE) course co-designed and co-taught with community partners who are co-founders and managers of the Northfield community radio program, "El Súper Barrio Latino," and also two of my former students.
My journey as a public scholar includes my engagement with cultural studies, critical pedagogies, formal and informal education, civic engagement, activism, and grassroots movements. These studies have deeply informed my own research and teaching practices, and they have been a source of constant inspiration for the development of civically-engaged and public scholarship projects that connect disciplines, institutions, and students with the social realities of the outside world and vice versa. 
In 2010, I co-founded ALCESXXI (International Association of Spanish Literature and Film 21st-century), and I have served as president for the past 12 years. This international association works to build a more critically engaged model of civic education and collaborative cultural research, in addition to developing democratic channels to disseminate different forms of knowledge within the field of cultural production. My civic and public engagement has translated into articles in mainstream English and Spanish journals, anthologies, and academic essays. Two of my most recent essays, coauthored with Dr. Steven L. Torres, offer theoretical and practical reflections on the results of this approach: "Transformative and Emancipatory Research and Education: A Counter-Practice in Research and Teaching" (The Review of Education, Pedagogy, and Cultural Studies, 2018); and "For a Cultural Politics of Engagement: Combating Information Poverty In and Out of Class". (In Language, Image, Power: Theory and practice of the Luso- Hispanic Cultural Studies, Routledge, 2021).
Considering this time of global crisis, I believe it is urgent to work, think, and imagine in unconventional ways. I think that we need to learn to avoid unconsciously adopting activities and values that have been generated by profit-based thinking. We also need to critically assess the hierarchical nature of knowledge in our society, wherein economically and politically privileged persons and organizations tend also to possess the largest stores of useful information. In doing public and engaged work, we can expand the realm of public knowledge, thereby empowering populations that would otherwise tend to have less power. As modeled by my previous work, we can engage with the public sphere by building bridges or vessels for communication. Our research and classrooms can become spaces for connection and debate. Similarly, we can further develop a Carleton specialty, open classrooms, to be further understood as a space for dreaming, collaborating, playing, remixing, establishing relationships, and sharing knowledge, materials and visions. Once we accept that knowledge is a public and a common good, we can expect to experience a constant addition of new communities, joining a wave of creative energy for change.
What are your goals for your Broom Fellowship? How do you hope to see public scholarship at Carleton evolve over the next 3 years?
I plan to use much of the time granted to me by this award to support my colleagues' work in the CCCE Office. My own award-related work will consist of several activities: (i) Contributing to the CCCE's ongoing efforts to highlight the importance of civic engagement and public scholarship on our campus, and to help implement this higher profile. (ii) Encouraging the transformation of rather-siloed academic culture at our institution into a more multidisciplinary one. (iii) Creating a collaborative practice enterprise that will connect two complementary activities: namely, the launch of a video library for public scholarship and the initiation of annual Day of Civic-Engaged and Public Scholarship.
The library's collection of oral testimonies will serve as a research tool, a living archive, an educational resource, as well as a public, open-access repository. This tool would contain experiences from practitioners at Carleton and beyond. The creation of an archive that will be updated with audiovisual testimonies from public scholarship practitioners will provide us with a more thoughtful assumption of the purposes of public scholarship. It will open a window to understand Carleton's diverse approach to these concepts. The collection will aid Carleton in developing guidelines for and structures to reward public scholarship.
The Day of Civic-Engaged and Public Scholarship will become a new Carleton tradition starting this summer. We already have a date for this event, June 9th 2023. Our hope is that every faculty member interested in public scholarship will join us on this day.
Can you describe your ACE course this term? What are you hoping students will learn from the ACE component of the course?
My current academic civic engagement and digital humanities project is titled "Shared Memories: Learning History through Meaningful Conversations with Senior Citizens in Spain." This is a new learning component that helps me to expand the fall 2022 course "Spain Today" by establishing a collaboration with UNATE, a senior citizens' university in Santander, Spain.
By preparing for and participating in these one-on-one conversations with people who lived under the dictatorship and transitional period to democracy in Spain, students have an opportunity to enhance their understanding of the complexities of studying the history of a country that is still dealing with historical taboos and trauma.
Although reading and studying a country's history can help the students be well-informed, listening firsthand to the protagonists' stories provides the younger generation with a different perspective. Through this exchange of conversations, students will gain a deeper understanding of what life was like during the dictatorship in Spain and throughout the ensuing democratic period. As for the co-educators from UNATE, this experience allows them to reevaluate the past from a critical perspective and recognize the importance of their role as co-educators.
These encounters are designed to foster an intergenerational and intercultural conversation which allows the participants on both sides of the Atlantic to share their knowledge about living through a transitional time in history. In addition, these interviews enable us to study the correlation between academic knowledge about history and personal stories of lived histories. This exchange of conversations will contribute to the students' global perspective, which in turn can produce the cultural competency necessary to function in a diverse world. It is rewarding to see how the space of the classroom, in the midst of our modern individualistic society, is already becoming a communal experience.
Why do you feel civic engagement is important for higher education institutions, scholars, and students?
I believe the main goal of public scholarship and civically-engaged teaching is to transform the somewhat-siloed academic culture at many colleges and universities through a collaborative practice that will connect different spaces, sectors, peoples, and communities. The crisis we are living in not only requires urgent action within the legal, juridical, economic, cultural and political spheres, it also requires a joint effort to abandon the territory of the 'ego-systems' so that we can all enter the ecosystem of the commons. If our ethical, creative, and political health are of primary concern, it is of vital importance to create stories that can be used to do away with what is supposed to be understood as common sense under capitalism.
What has not worked out for you or gone "wrong" in your civic engagement/public scholarship work, and what did you learn from that experience?
I don't like to use the words 'right' or 'wrong' when I am reflecting upon civically-engaged and public scholarship projects. I like to think about these projects as journeys. Every journey has those moments when one has to recalibrate the steps. Many times, one doesn't have full control of what happens along the way, and this can cause confusion, misunderstandings and conflicts. To me, these moments are golden teaching opportunities to reset our automatized minds and fully grasp the complexity of human coexistence with its joys and adversities. I like to take advantage of these moments to reflect with the group on systemic causes of those moments of conflict. Sometimes it works well and sometimes it doesn't work quite so well. One can only sow the seeds and hope for the best.