The Weitz Fellows Program
Carleton-exclusive opportunities for six graduating seniors in the nonprofit sector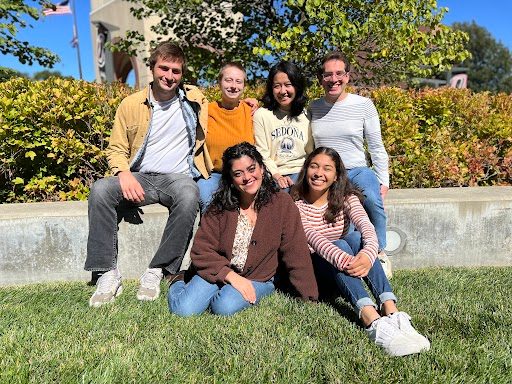 The Weitz Fellows Program provides one-year, full-time jobs for six Carleton 2023 grads at six nonprofit organizations in Omaha and Lincoln, Nebraska. Positions are paid, include benefits and funding for professional development, and provide cross-functional, professional experience in all aspects of the fellow's organization. This is an unparalleled opportunity for anyone interested in beginning a career in arts management, nonprofit management, or social change.
2023 Timeline
Informational Meeting & Drop-ins: Thursday, January 19 – 1:30-3:00 p.m., AGH Meeting Room
Application Deadline: Sunday, February 5 at 11:59:00 p.m. CST; Apply via Handshake (positions will be posted by December 5)
Informational Packet: Program overview, locations, application details, and organization & position descriptions – TBD
These are competitive opportunities. You are highly encouraged to have your application materials reviewed by a career coach or a Student Career Assistant (SCA) prior to submitting them via Handshake.
---
Positions
---
Fellow Highlights
The fellowship allowed me to develop research and writing skills in relation to work that is meaningful and interesting to me. My time at the Women's Fund helped me clarify my career goals and recognize my interest in state-level public policy work. Landing in a new place without connections was really daunting, and it can still feel difficult every once in a while even in my second year here, but the support from an amazing group of colleagues and a built-in support network gave me the confidence I needed to build community in Omaha and call it home.

Natalia Tu '21, Sociology/Anthropology, Chinese (Women's Fund of Omaha)
My fellowship helped me to understand how nonprofits run, and what life working for a nonprofit would look like. I'm hoping to move into political marketing/communications, and working at Appleseed helped me to realize that I'm interested in a combination of writing, working with people, and using digital tools. While I loved my work at Appleseed and the policy-centered work, through that work I realized that I'm more interested in the political side of policy work. I think it's super important for the fellowship to help not only with what you DO want to do, but also with what you DON'T want to do!

Nora Brown '19, Philosophy (Nebraska Appleseed Center for Law in the Public Interest)
My fellowship helped me to think about not only what kind of issues are important to me and what I really want to contribute to in the future, but also the best way for me to contribute. For example, my fellowship helped me to see that I wasn't as geared toward being an art museum curator as I thought I would be, but that I might enjoy legal work. And now I'm in law school, and I really enjoy it! I can see myself returning to the nonprofit sphere and using my legal education to contribute in a way that is more consistent with my own personality and the type of work that I enjoy.

Joseph Druckman '19, Art History (Joslyn Art Museum)
---
The fellowship taught me a lot about professional and personal growth…Ultimately, I decided to move in a direction with a more clearly defined field (energy and climate), but the professional elements of the job are things I have brought into my personal life (volunteering, understanding community, asset-based thinking, etc.). Moving to a place where I didn't know anyone and had no connections was scary after leaving Carleton and at times it was really hard. But, I learned a lot about building community and understanding new places and was ultimately the best thing I could have done after Carleton.

Jenna Greene '17, Environmental Studies (University of Nebraska Omaha Service Learning Academy)
---