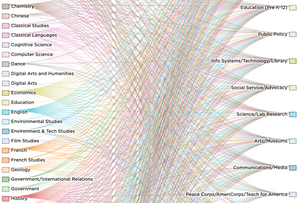 Explore Carleton alumni career paths by major through the magic of data visualization!
Pathways is a useful tool to help Carleton students and their advisers explore career trajectories related to majors of interest. Drawing on Carleton alumni data, the Pathways tool shows the paths that Carleton students followed from their majors (and sometimes their minors) to arrive at their employment fields. The tool also enables students to build their networks by providing data on alumni in their areas of interest who have agreed to be contacted by Carleton students.
---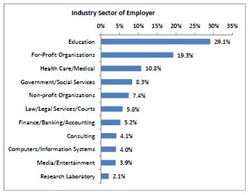 Alumni Employment and Education Data
The college has collected employment information from Carleton alumni that includes industry sectors, field of work, and job function. 
We have also collected educational information, including graduate or professional institutions, professional programs, and professional degrees.
---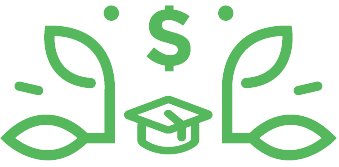 Financial Literacy Resources
New graduates are often faced with difficult, and confusing, financial decisions. The following resources are useful in navigating personal finances and assisting young professionals with their financial literacy and understanding.