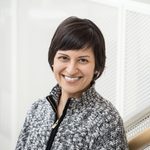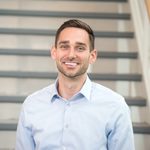 Good news! Carls engaged with prospective employers more frequently this year, attending more employer events and submitting more job/internship applications. We are excited to support this growing trend by reinvigorating Carleton's partnerships with new employers in the year to come.
The moment is ripe to expand our partnerships as students' career interests have shifted, according to this past year's survey that garnered over 300 responses from Carleton students. Many students now place a strong emphasis on environmentally-conscious and technologically-driven work. Several are sustaining interests in scientific research and business, as well. We welcome your help in discovering new employer partners aligned with these areas of interest for our externship program.
As you well know, Carleton students pursue a curriculum, extracurricular activities, internships, and field and research experiences that challenge them to learn broadly and think deeply. Most importantly, our students learn how to learn for a lifetime. With bright minds and excellent communication skills, our students possess the very skills that are highly sought after by many employers.
The Externship Program is designed to be a starting point for new employer partners to get a sense of the skills and potential of Carleton students. The program invites organizations to host one (or multiple) students for a one- to three-week-long experience at the beginning of December. Think "micro-internship" or a workplace opportunity infused with opportunities for students to build and deepen relevant skills, job shadow, and/or work on professional projects.

We need more employer hosts to meet the student demand for these opportunities. You can connect an organization with our Externship Program by completing our referral form or by emailing externships@carleton.edu. Registration will officially launch on July 10, 2023.