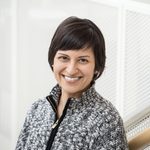 Internships are a fantastic way for Carls to get real-world experience in a field of interest, fine-tune career goals, develop new skills, and build professional networks. They typically run 6-12 weeks long and provide a high level of structure and mentorship that both deepens a college student's understanding of the world of work and enhances their hireability within a short period of time. Often touted by employers as the top feature that they use to evaluate prospective employees, internships also expand the options students have to choose from upon graduation.
Carleton and its generous donors understand the importance of internships and are excited to be able to offer students consideration for summer internship funding that supports housing, transportation, food, and some savings for the academic year. We are also eager to forge new connections with organizations interested in hosting Carleton interns. The experience is often a win-win for all involved.
Employers realize benefits such as:
Developing talent that aligns with their organizational culture and norms
Expanding their current workforce capacities
Gaining an in-depth understanding of a college student's potential to be a successful employee in the future
Building relationships that expand their recruiting networks and candidate pools
Growing their own capacities for mentorship
Know of an organization that might be a good host for our students? We would love to chat with them! Referrals can be sent to recruiting@carleton.edu, and prospective employers are also welcome to post internship opportunities directly on our jobs board.