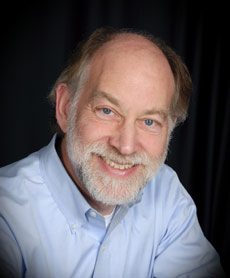 The Sunday, November 3 edition of the StarTribune featured a front-page story on Carleton's new "Pathways" program, which helps students prepare for life after Carleton by exploring how certain classes and majors could lead to potential careers, internships, and off-campus study programs. Pathways also leverages Carleton's existing relationships with alumni, parents and friends of the College, allowing students to network and find out how those people's experiences could help them find their path after Carleton.
All of this happens within the framework of Carleton's faculty advising process, tying the initiative to the core mission of the College. "Carleton does a great job of educating students," Louis Newman, associate dean of the college and director of advising, says in the article. Reporter Maura Lerner writes: "But last year, as part of a strategic plan, officials decided they could do more to help students 'prepare for life after Carle­ton'."
The Pathways project, Newman says, was the response: an all-purpose website to help students explore the careers that might interest them. "So they don't get to the end or middle of their senior year and say, 'Oh, what now?' "
Visit the Pathways website for more information, and make sure to check out the career-path visualization created by Carissa Knipe '14 (Cupertino, Calif.), a studio art and computer science double major.