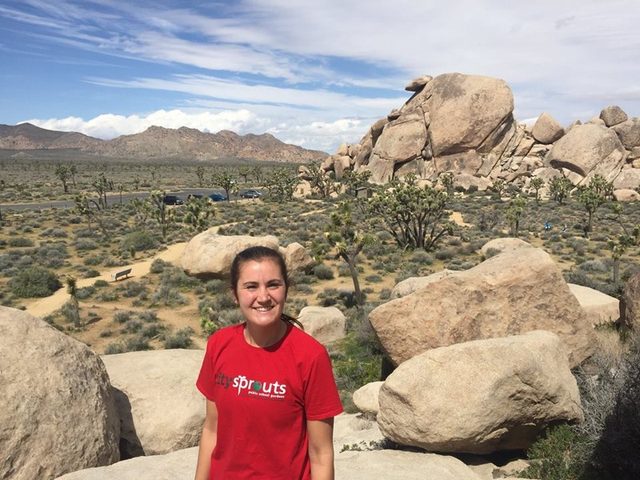 How are Carls spending their summer? We chat with Taylor Barnhill, a senior religion major from Wellesley, Massachusetts, to find out.
What are you doing this summer?
This summer I'm interning at Beacon Interfaith Housing Collaborative, a non-profit organization that develops housing, supplies shelter, and pushes for policy to support affordable housing projects in the Twin Cities and greater metro area. Beacon takes a collaborative, faith-based approach to unite faith congregations to gather support and resources to propel their efforts to end homelessness.
I have worked for non-profits before and I knew I wanted to work for an organization this summer that centered on social justice work. I found out about Carleton's Social Justice Internships, and applied to Beacon Interfaith Housing Collaborative through that program. As a religion major and women and gender studies concentrator, I am really interested in intersections between different groups of faith, community organizing, public policy, and affordable housing.
Tell us more about the position!
At Beacon, I am working with the congregational organizing team, so I am learning what community organizing looks like, particularly in an interfaith context. So far, I have been working on research about how the affordable housing development process works for non-profit developers, and building training materials for congregational leaders. Each day I come into the office and continue working on my research and training development. Usually, I have meetings with congregational organizers interspersed throughout the day.
What is your favorite thing about your internship?
The Beacon community is really welcoming and supportive! Anytime I have questions or need feedback, they always respond constructively and with openness and generosity. Working in such a friendly and encouraging environment is the best part about working here. When everyone is so committed to the work that they do, I am inspired.
How did Carleton make your summer possible?
Carleton's Social Justice Internship program has its own funding aside from the Career Center, designed for students that specifically want to work for non-profits or other social justice organizations. Many internships in the social justice field are often unpaid or very low paying. Carleton tries to support those students who want to do social justice work by making sure they can afford to do so. Once accepted by the Social Justice Internship program, I had the guaranteed summer funding that I needed to live in Minneapolis.