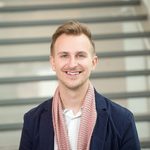 Change is a constant that we can rely on, especially in our world today. As Carls enter the workforce, it is important that they know how they can influence change within the organizations that they enter. What role can parents and families play? Ask intentional questions to help students reflect…
In recent history, there has been a significant amount of change. Although some of us may readily think of change as something we experience, others think of change as something they themselves create for themselves and for others.
In my experience, Carleton students view themselves as change agents. They have learned to be critical thinkers that care deeply about the world around them, and this carries through as they go on their journeys. The question then arises, how do you effectively create change in the systems that you navigate? As your student navigates these questions, you can engage with them and help them identify their personal values and how they want to engage with the world.
You can help your students navigate these changes and challenges by reflecting on your experiences and sharing that with students:
How have you navigated changes in the world and at the workplace?
How did you respond to those changes?
How did you lead or encourage some of those changes?
The knowledge you have gained through your own experiences can serve as a helpful prompt when engaging with your students to help them reflect on what is important to them. This can raise meaningful questions that are a basis for a great dialogue:
What are your personal values? How have you demonstrated them?
What matters most to you when searching for a career or experience?
How do you navigate when some of those values are in conflict or not all can be met at the same time
An additional way to encourage your student to engage in better understanding of the changing systems and resilience in stressful situations is through encouraging them to apply to participate in the Gettysburg Leadership Seminar. The three-day seminar is led by Jeff Appelquist `80 and focuses on organizational change, continuous leadership development, and helping participants better understand how they themselves are leaders.
Through a historic lens focusing on the Battle of Gettysburg, students are able to experience a historic landmark while also learning lessons that are applicable still to this day through an experience with all costs paid through the Career Center. The application for the Gettysburg Leadership Seminar is currently open in Handshake, with the application closing on February 5 at 11:55 p.m. Students of any class year and/or major are encouraged to apply with their resume and cover letter. The experience will be held March 22 – 24, 2023 during spring break.
Change is inevitable, and coming in what feels like faster and faster ways. By helping and engaging with your student, you can help them identify how they navigate their life after Carleton effectively and find meaning in what they do, and allow them space to reflect. Carleton students are change makers and leaders in all that they do, and you can help them engage in these topics to help them shape the future.