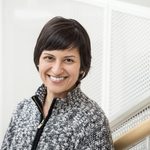 In addition to supporting your student's career success from a developmental perspective, the Career Center also curates experiential learning opportunities for students. We selectively partner with organizations to offer meaningful work for Carleton students during school (namely through externships and internships) and in those exciting first steps beyond their bachelor's degree. To broaden our range of opportunities available to students through the Career Center, we are seeking additional partnerships in the following areas:
Sustainability, especially alternative energy
Minority-owned businesses and start-ups
Social entrepreneurship
Political leadership and advocacy
Big tech
Journalism, media, and publishing
Visual and performing arts, design, and cinema/film
Prospective partners may find it helpful to know that, through donations to Carleton, we are able to provide a generous monetary stipend to students for unpaid or under-paid summer internships that:
Provide opportunities for the student to learn in a setting off-campus
Have clear and attainable learning goals for the intern
Engage the intern in "good employee" skill building, professional networking, reflection, and growth
Involve a high level of direct supervision, training, and mentoring by the internship host
Last 6+ weeks and involve at least 240 hours of internship experience
Know of partnerships we should explore? The recruiting team at the Carleton Career Center welcomes referrals and connections at recruiting@carleton.edu.