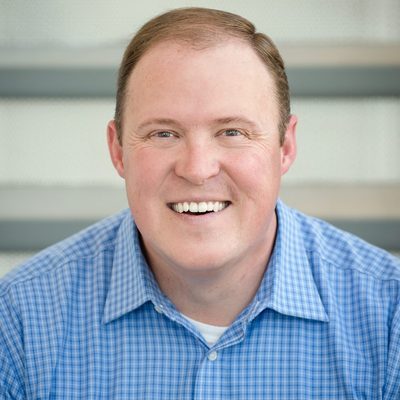 At long last, it's springtime in Minnesota, which has nudged many of us outside to tend to our gardens and yards. As my family and I embarked on our search for a new tree for our front yard, we soon found ourselves overwhelmed by the number of options.
Like many people, I went to Google and searched for, "best small tree for front yard in Minnesota." To nobody's surprise, Google produced close to 40 million varying opinions.
My spouse suggested that I take a photo of our house to a local garden center for an expert opinion. Once there, I found a friendly and helpful professional who was able to listen to my preferences and needs and then direct me to a narrower list of options for me to pursue.
Students' search for careers that would be good fits for them may resemble my search for a tree that was a good fit for our front yard.
As the amount of information available to us continues to proliferate, a more personal touch can make a big difference. In Handshake's 2019 Campus to Career Report, 95 percent of students indicated that more personalized, proactive outreach was a key factor in their decision to engage with career-related activities.
In August 2020, we launched Handshake as Carleton College's career services management platform, which provided students increased choices and control of the career-related communication and opportunities they received. As a result, the Career Center also has enhanced opportunities to customize, personalize, and target the ways in which we work with students.
Similarly, the Career Center has introduced the first- and second-year coaching programs, which provide a foundation of career skills and self-awareness for students as they clarify and make decisions about their academic and professional pursuits.
Starting in 2021, as students complete their final two years at Carleton, they will have the option to participate in one or more thematic career communities, or cohorts of students organized around fields of interest, such as:
Arts, Media, & Creative Careers;
Business, Finance, & Consulting Careers;
Data, Technology, & Entrepreneurial Professions Careers;
Government, Non-Profit, & Education Careers;
Health, Life, & Physical Sciences Careers;
Law & Advocacy Careers; and
Exploring Careers, which is designed for students who are continuing to examine their interests, values, and strengths.
Each of these Career Communities will be shepherded by a professional career coach, which also provides the opportunity for the career center's coaches to deepen their subject matter expertise within these communities.
The Career Communities initiative offers a number of advantages for Carleton students:
Customized, personalized information by providing narrower, more targeted information based on the Career Community or Communities they've chosen;
Deeper relationships as students can have a "go to" career coach for guidance and support;
Better recommendations/guidance as a result of career coaches' abilities to develop their own relationships and subject matter expertise within one of the communities; and
Increased participation due to the confidence students will have that the opportunities promoted with them are the most relevant to their career journeys.
We are looking forward to launching the communities in fall 2021. We look forward to working with your students as they continue to explore and take action in their academic and career planning.