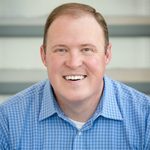 In my experience, the most common response is that they want to make a difference. As Carls depart Northfield with their diplomas in hand, the surest way for them to fulfill those goals is to find opportunities where they can combine the cross-disciplinary proficiencies developed through a rigorous liberal arts education with demonstrated, practical skill sets acquired through direct, real-world experience.
One excellent opportunity for Carls to gain such skill sets is through the Weitz Fellowship.
In 2011, Wally Weitz '70 P'96 P'99 P'02 and Barbara Weitz '70 P'96 P'99 P'02 established the Weitz Fellows Program, which provides full-time professional opportunities for Carleton graduates to work at select non-profit organizations for one year in Omaha and nearby Lincoln, Nebraska.
The Weitz Fellowship is coordinated by Katie Weitz '96, executive director of the Weitz Family Foundation, and Jack Becker '86, executive director and CEO of the Joslyn Art Museum. Students benefit from a built-in support system with the cohort of fellows and the Weitz family while living in a city recognized by many as one of the best in the U.S. for young professionals. The fellowship is designed to provide holistic one-year experiences for new Carleton graduates across a number of areas of nonprofit operations, while also providing them with guidance and support through the Weitz family, Becker, and past and current fellows in the area.
"The fellowship allowed me to develop research and writing skills in relation to work that is meaningful and interesting to me," Natalia Tu '21, a sociology/anthropology and Chinese major, wrote of her experience at the Women's Fund, an organization that focuses on research, grants, and advocacy around issues facing women and girls in their communities. "My time at the Women's Fund helped me clarify my career goals and recognize my interest in state-level public policy work. Landing in a new place without connections was really daunting, and it can still feel difficult every once in a while even in my second year here, but the support from an amazing group of colleagues and a built-in support network gave me the confidence I needed to build community in Omaha and call it home."
The fellowship positions are competitively paid, include benefits, and provide funds for professional development, while also offering these new graduates holistic, well-rounded experiences in operations in non-profit settings. These are unparalleled opportunities for Carleton students interested in beginning careers in advocacy & education, arts & film, law & policy, or nonprofit management. The fellowships feature opportunities to gain hands-on, practical learning experiences in community engagement, fundraising, marketing, and policy work.
"My fellowship helped me to understand how nonprofits run, and what life working for a nonprofit would look like," Nora Brown '19, a philosophy major, wrote about her experience at Nebraska Appleseed, an advocacy organization working for justice and opportunity in Nebraska via legal, policy, and civic engagement work in the areas of economic justice, healthcare access, child welfare, immigration. "While I loved my work at Appleseed and the policy-centered work, through that work I realized that I'm more interested in the political side of policy work. I think it's super important for the fellowship to help not only with what you DO want to do, but also with what you DON'T want to do!"
The Career Center will host the annual Weitz Fellowship information session on Thursday, January 19th, which is open to all students to learn more about the program. Please talk with your student about the Weitz Fellowship and encourage them to attend the information session and drop-in meetings with the fellowship host organizations' representatives. Applications for the 2023-24 fellowships will be due Sunday, February 5th, via Handshake.