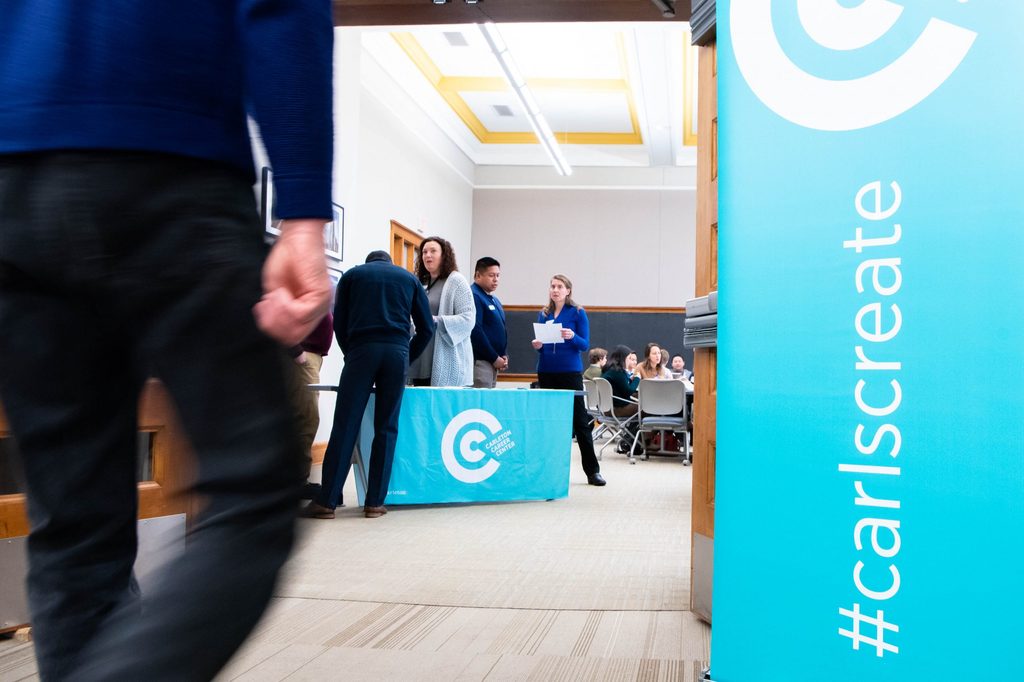 The mission of the Carleton Career Center is to enable Carls to turn their ideas into action to create an extraordinary life beyond college.
Through a variety of programs, resources, and tools, the Career Center assists students with ongoing self-assessment and skill and knowledge building, and provides experiential opportunities and access to employers and graduate programs. We engage the Carleton community and facilitate career-related connections and learning opportunities among our partners — students, alumni, parents, faculty, employers, and friends — to position students for success. Carleton graduate information, including results from the Senior Survey, can be found on the Institutional Research and Assessment website.
Learning Goals for students
The Career Center has articulated Eight Learning Goals for students. By working with the Career Center and actively making use of the support, resources, and guidance available, every Carleton student will:
Understand how to work through a process of self-assessment.
Learn about a wide variety of career fields and opportunities.
Be able to market themselves successfully to prospective employers.
Be able to articulate their transferable, liberal arts, and work-related skills.
Proficiently use job and internship search resources.
Gain meaningful career-related experience.
Know about graduate and professional degrees and programs.
Understand how to network effectively and gain access to a network of alumni, parents, and employment recruiters.
Career Center Services
Above and beyond those broad objectives, the Center continues to offer a host of career services, including:
Résumé and cover letter resources and assistance
Individualized job and internship database searching
Organization of on-campus recruiting
Access to off-campus job fairs
Scholarship/fellowship identification and support
Self-assessment tools
---
---