Bookings for both curricular and extra-curricular projects have resumed with the understanding that, if COVID measures must be tightened once again, extra-curricular project bookings might need to be cancelled.

The Audio Recording Studio at the Weitz is available to any student, staff or faculty member who:
Watches the orientation video (below),
Reads the Quick Start Guide to the Focusrite Red 8Pre,
Passes the quiz (80% or better), and
Fills out a studio request form.
The ADAT problem
See where the Focusrite says "L R Internal" on the front? That indicates it's set to its own built-in clock. The Focusrite works happily this way: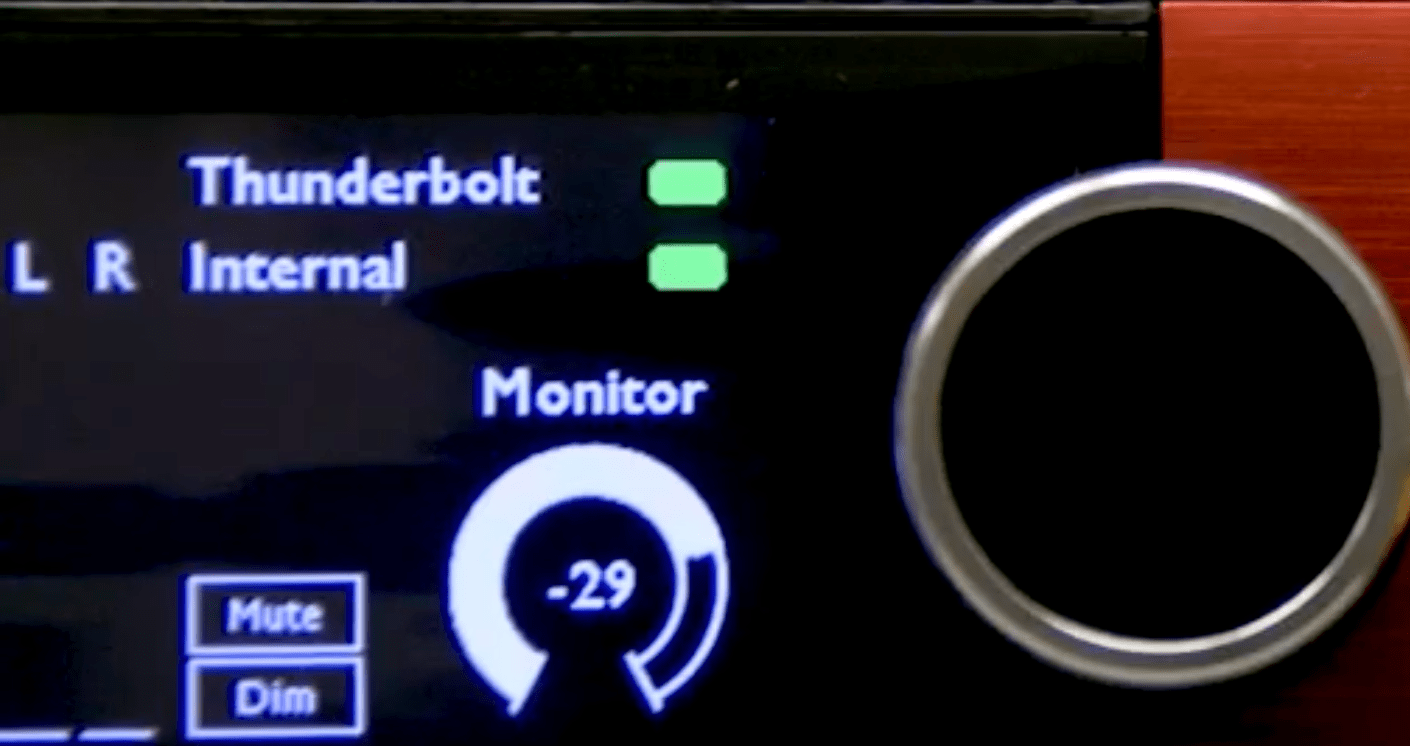 If you ever see the Focusrite say "L R ADAT" on the front, that means it's looking for an external ADAT machine as its clock source. This is a problem, because we have no ADAT devices. The Focusrite is confused. Here's how to un-confuse it.
On the Mac, in Applications, look for software called "RedNet Control 2." Its icon is a big white "R" on a red background:

2. When RedNet Control opens…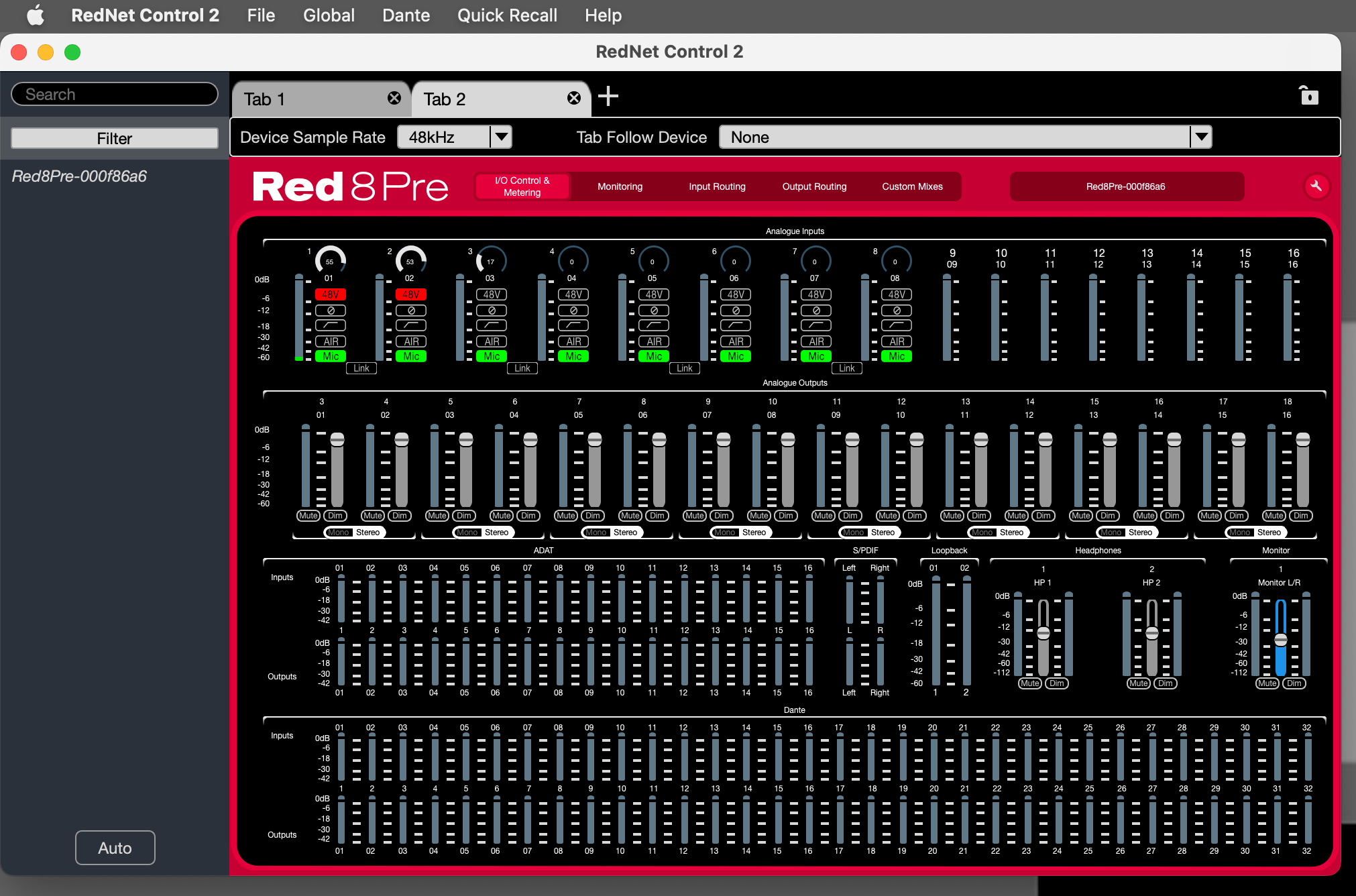 …look in the upper right corner for the button with a wrench icon on it and click it: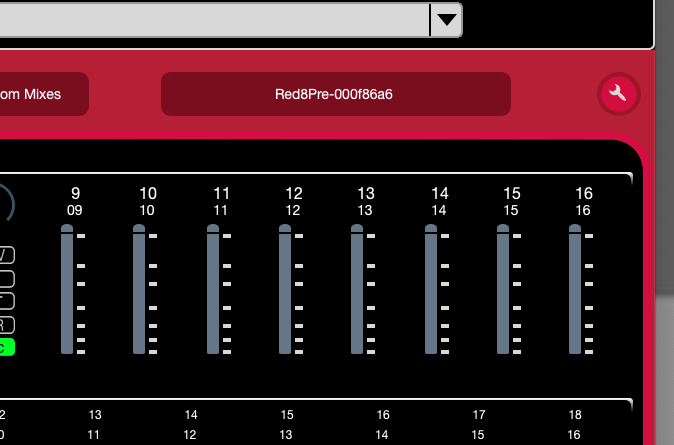 3. In the dialog box that opens…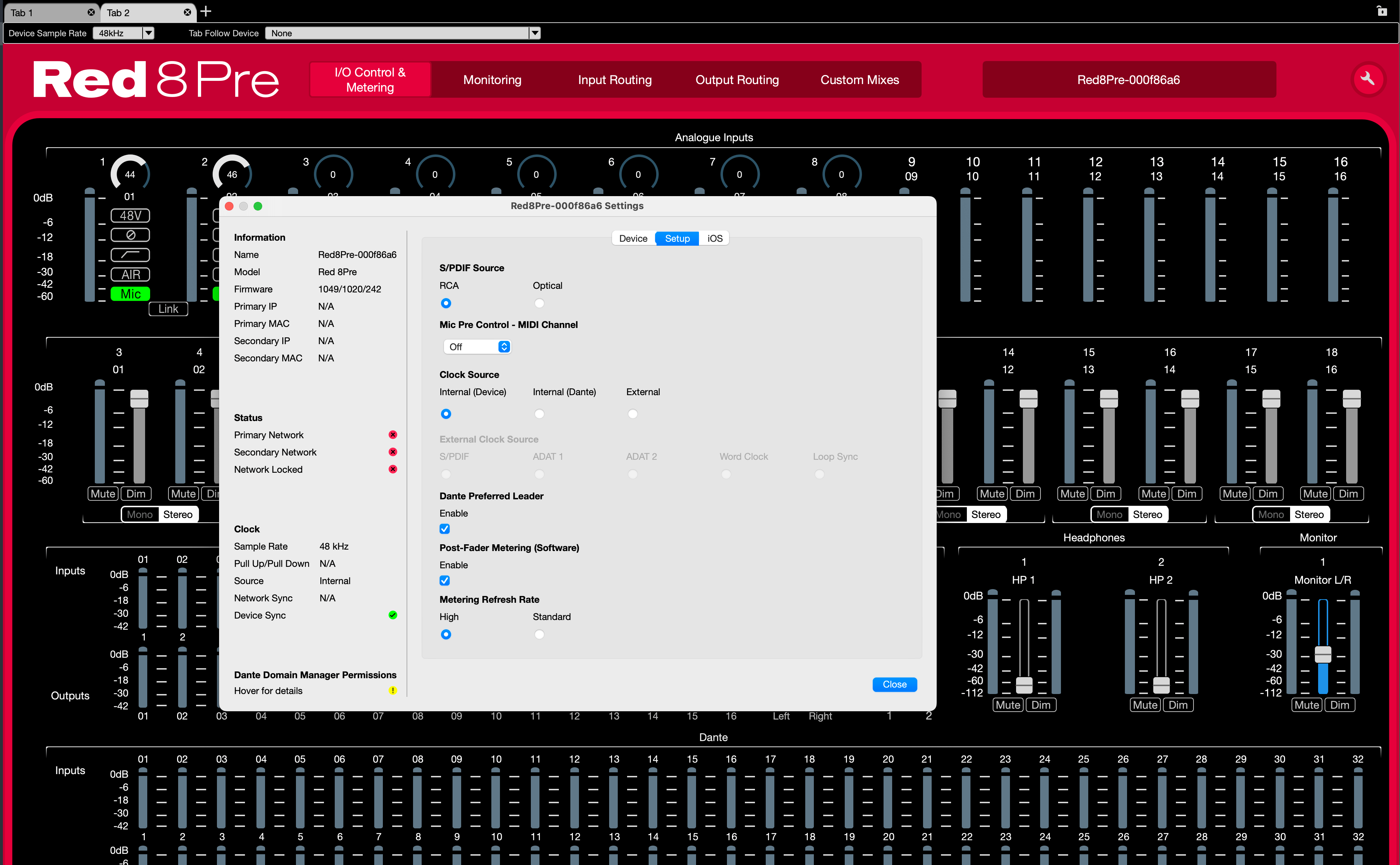 4. … choose the Setup tab. Look for Clock Source and choose Internal: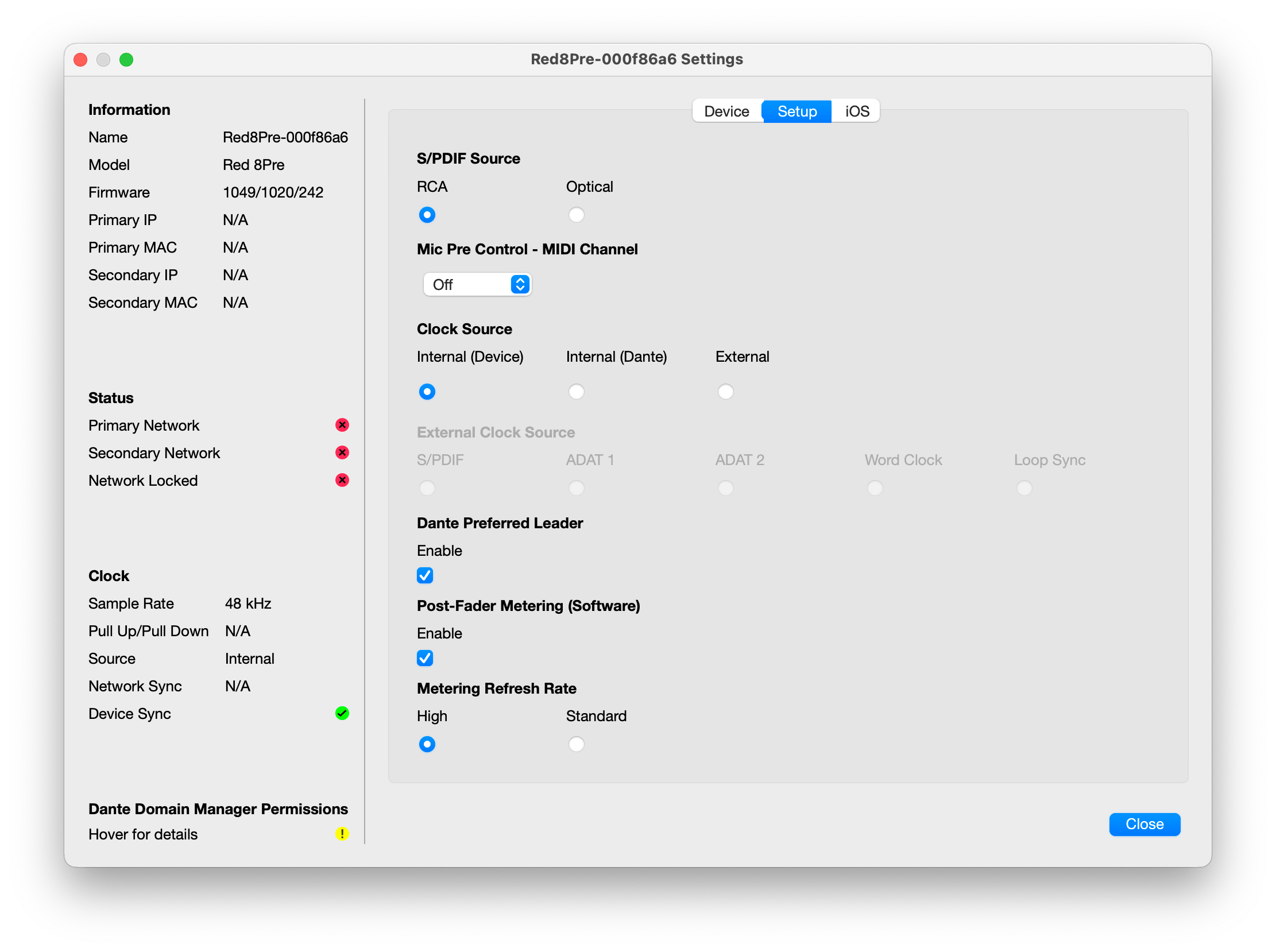 Verify the Focusrite says "L R Internal" on the front.
Next steps
When you've watched and read all the above and passed the quiz, you're ready to fill out the studio request form. I'll also add you to the Carleton Google group called WeitzAudio. Students with a curricular recording project can send a message to [weitzaudio dot group at carleton dot edu] in search of people who have taken the orientation to help with audio engineering.
If you're an employee of the college exploring a curricular audio project, please consider:
Watching the video, taking the quiz, and signing up for a practice session or two in studio,
asking a colleague or employee to do the same (including student employees you'll pay for their time), and/or
putting out a call to the WeitzAudio group to see about hiring someone as a student worker.
Resources