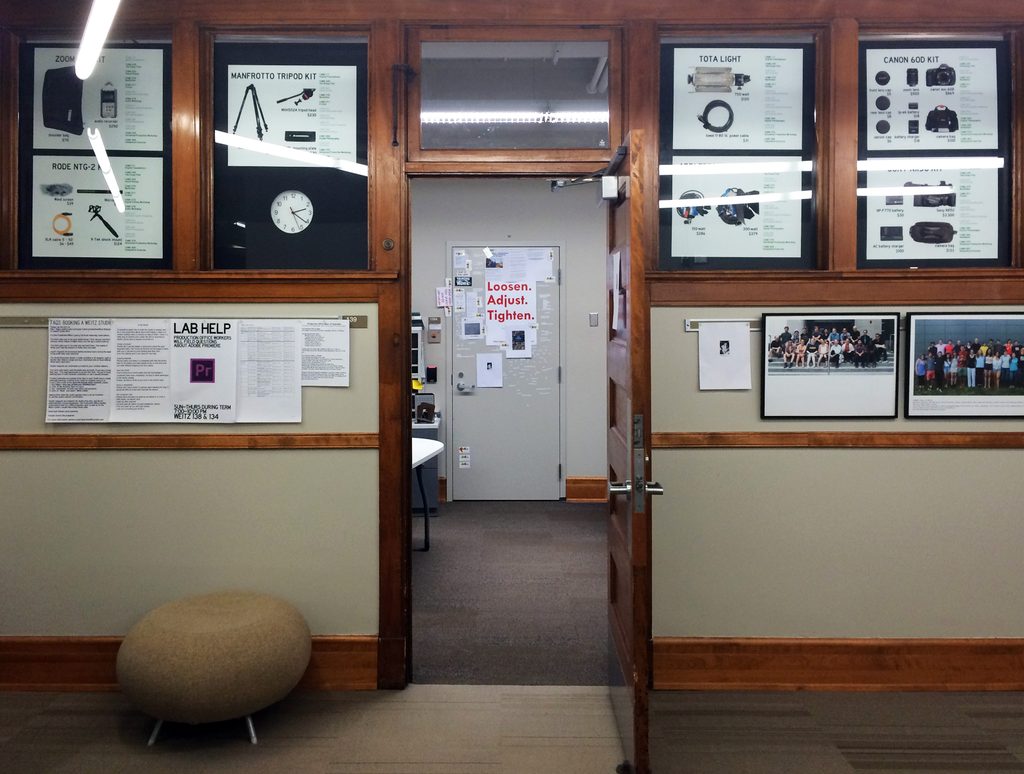 Production Office: 139 Weitz Center for Creativity
The Production Office is neither open, nor circulating equipment, nor granting OneCard access to spaces during spring or summer 2020.
Please see Spring 2020 Production Office FAQs for many resources and brief explanations.
Drop by virtually for help! Just visit this Google Meet where one of us is standing by to help with CAMS-specific tech questions during the following times:
9:00 a.m. to 10:00 p.m. Monday–Thursday
9:00 a.m. to 7:00 p.m. Friday
11:00 a.m. to 7:00 p.m. Saturday
11:00 a.m. to 10:00 p.m. Sunday.
All times in Central Time (UCT-5).
---
Panopto and videoconferencing support will be referred to PEPS.
General IT support, such as hardware, operating system, authentication to campus-wide systems, will be referred to the ITS HelpDesk.
We're concentrating on supporting elements of our new Spring 2020 CAMS toolkit likely unique to CAMS, such as FiLMiC Pro, HitFilm Express, Final Draft, Imagen, and the like.
Please e-mail camsprodn@ if you join the Google Meet during one of those times and there isn't anyone there.
(Ordinarily we'd say if you're currently registered in a CAMS production class, stop by when we're open, call (507) 222-5434, or or use our Patron Portal 24 x 7 to place a reservation.)