A Political Move
Thanks to a generous $10 million gift from Michael Hasenstab '95 and his wife, Mary Ann, Old Music Hall is set to be refurbished and repurposed.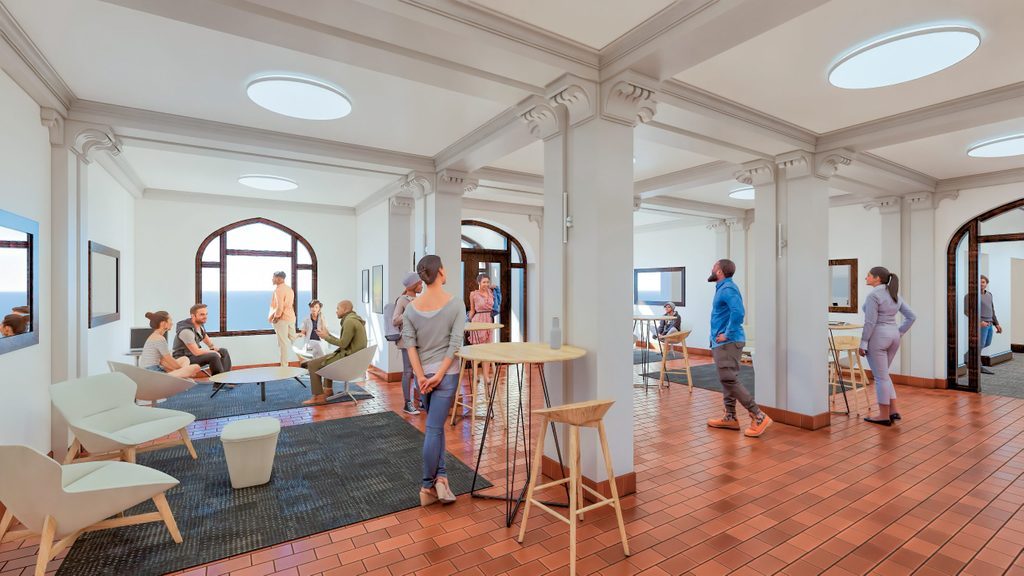 A few years ago, when Carleton's music department decamped from its longtime home on the Bald Spot to take up residence in the new Weitz Center for Creativity, faculty and staff members left behind a structure that—apart from some furniture updates and the removal of the original pipe organ—had barely been touched in a century. In fact, until very recently, Old Music Hall looked just as it did when it was christened "new" Music Hall in 1914.
This summer, though—thanks to a generous gift from Michael Hasenstab '95 and his wife, Mary Ann—the harmonies that once filled Old Music will be replaced by chaotic construction noise. After a top-to-bottom makeover, set to be complete in the fall of 2022, the structure will be renamed Hasenstab Hall and be home to the Department of Political Science, which currently shares quarters in Willis Hall with the economics department.
"I'm humbled and excited by Michael and Mary Ann's gift," said President Steve Poskanzer. "This stem-to-stern renovation of Old Music Hall purposefully takes into account the future academic trajectory of our political science department and its teaching and research needs."
Devashree Gupta, chair of the political science department, says the new space will, among other things, provide students and faculty members a much-needed place to study, socialize, and do research. "We've seen how other departments have been able to build community by having a central hub where people can gather informally, to talk, get acquainted, and debate interesting questions," she said.
During renovations, compartmentalized spaces will be fused into larger rooms, glass panels in interior walls will allow light to penetrate even the center of the building, and the first-floor entry hall will be expanded to create a welcoming central lobby. A new elevator will be installed, mechanical and electrical service will be updated, and restrooms will be redone for accessibility and all-gender use.
The new space will also allow the department to expand and experiment with new activities and directions in political science, Gupta said. The first floor will house a research/seminar space where, say, polling could be done or students could test technologies related to elections. In the building's basement, a collaboration and teaching space will feature plenty of blank white walls where poster projects or other exhibits could be put on display for evaluation or discussion.
A member of Carleton's Board of Trustees, Michael Hasenstab '95 studied political science and international relations at the college and now serves as executive vice president and chief investment officer for Templeton Global Macro. "Carleton has always honored its storied history but has never let that history impede innovation," he says. "I think everyone involved is excited by the ways in which the renovation will spark new connections and conversations among professors and students, both inside the department and across campus."
View the Hasenstab Hall floor plans.