Every Carl Has a Dream
Our community values every Carl — from every era, region, and background. We believe every Carl has something important to say, and that every Carl inspires one another. That every Carl has the potential to change the world. From students to faculty members, staff, and friends, every Carl is a reflection of Carleton's commitment to a superior, world-class education.
Yet every one of us is wildly different. The variety of experiences, opinions, and beliefs every Carl brings to campus gives texture and contrast to the fabric of our community. And we believe this must endure.
For a century and a half, Carls have applied their liberal arts education to working in the sciences and the humanities, the professions and the arts; to problem-solving and innovating; to continuing lifelong learning; and to pursuing meaningful lives. Today, the world needs Carls more than ever. As we look toward the future, we are proud to launch the Every Carl for Carleton campaign.
With this campaign, we will safeguard the quality of education Carleton offers. We will ensure our doors are open and accessible to more than just the wealthy. We will equip our students with skills and knowledge to venture forth into the world. We will fortify our resources to continue and enlarge our mission for another 150 years — and more.
I thank you for your ongoing support of Carleton and invite you to join me in boldly reinforcing the place that has shaped so many of our lives. The college has much to celebrate: curious and passionate students, talented and energetic faculty members, visionary leadership in President Steven Poskanzer and the Board of Trustees, and dedicated and generous alumni like you. Every Carl understands the value of Carleton's liberal arts mission, and with your help, we will continue our tradition of scholarship, leadership, collaboration, and service. Most importantly, we will welcome many more Carls from all backgrounds into our community and prepare them to lead meaningful lives.
Wally Weitz '70, P '96, P '99, P '02
Chair, Carleton Board of Trustees
---
A Passion for Carleton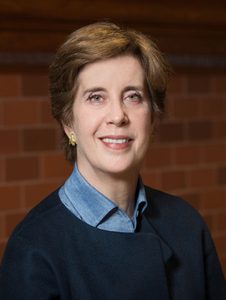 Every Carl has benefitted from a culture that was vibrant and well-established long before we arrived on campus. The mentorships and friendships we formed there have remained — and always will remain — at the core of a Carleton education.
But it is up to all of us, to every Carl, to continue advocating for the liberal arts and to continue supporting education that challenges students to think broadly, to appreciate different cultures, and to truly understand how to read, write, and analyze. It is our responsibility to protect and continue shaping our Carleton culture for students who are yet to join our community.
Our commitment to distinction in teaching and learning, our dedication to enrolling the best students, our innovation in preparing students for life after graduation, and our investment in meeting their ongoing needs has allowed us to provide the finest liberal arts education possible. With your help, we can continue to do this in the years ahead.
Cathy James Paglia '74, P '18
Campaign Chair