Aug
31
International Student Pop Up Sale
Thu, August 31, 2023 - Fri, September 1, 2023 • The James/Cassat Parking Lot in a POD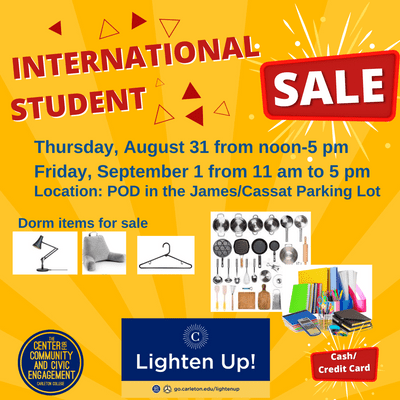 A part of the Lighten Up! Garage Sale that took place in June. Dorm-specific items have been pulled and are now available for resale to International Students who are returning to campus. Come and purchase hangers, lights, dorm items of all sorts at excellent prices. Save the planet by not adding to the waste.
Thursday, August 31 from noon - 5 pm
Friday, September 1 from 11 am - 5 pm
In the James/Cassat Parking Lot in a POD.
from CCCE