Apr
26
Denim Day
Wed, April 26, 2023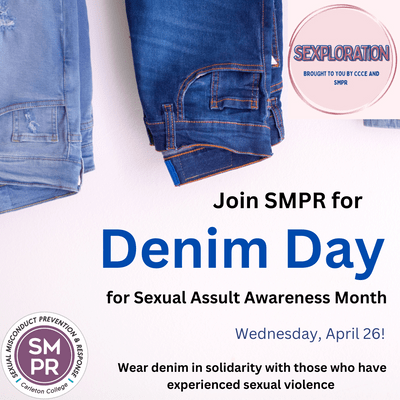 Join SMPR in honoring "
denim
 day" by wearing as much 
denim
 as possible. If you participate please take a photo please tag us in it! The 
Denim
 Day campaign was developed in 1999 to make a social statement by spreading awareness and protesting misconceptions about sexual violence after a court ruled in Italy overturned a conviction of sexual violence based on the victim wearing jeans and having to "willingly remove or help remove the jeans".
from SMPR Events