Jan
13
Carleton Virtual Breakfast Club
Thu, January 13, 2022 • 8:00am - 9:00am (1h) • virtual via Zoom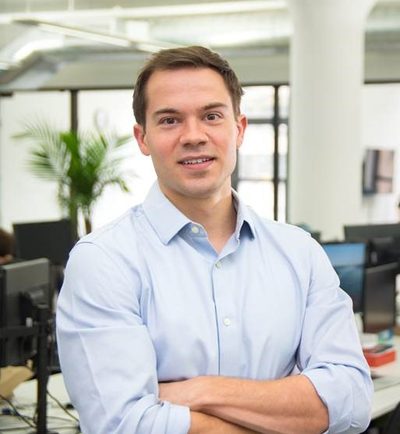 with Michael Martin '09
Start-Up Innovation to Tackle Big Challenges -
Partnering with 911 to Transform Emergency Response
Thursday, January 13, 2022
8:00 a.m. Central Time
via Zoom
Michael Martin '09 will discuss founding and building RapidSOS, a top emergency technology and healthcare start-up based in NYC. RapidSOS partners with thousands of 911 agencies and major technology companies like Apple to provide critical data to first responders in an emergency. Last year RapidSOS supported over 150 million 911 calls. Learn about the ups and downs of the journey from founding to raising $200M, cold emailing former Presidents, building a team of 200 people, and partnering with thousands of first responders globally.
RapidSOS has been featured in the Harvard Business Review, was named a Top Innovation of 2015 by MIT Technology Review, Top 3 Innovative World Technology by SXSW, 2016 Start-Up of the Year by the Consumer Technology Association, one of America's Best Start-Up Employers by Forbes and is taught as a case study at Harvard Business School, MIT, the University of Virginia, and Ohio State University.
Cost: None.
Register by Wednesday, January 12 to participate in this Zoom meeting.
Questions? Contact Alumni Relations via email or 800-729-2586. To join the Carleton Breakfast Club email list, email alumni-office@carleton.edu and indicate you would like to be added to the Carleton Breakfast club email list.
from Alumni Events