Apr
11
Do We Need Censorship to Combat Hate and Misinformation? A Discussion about Free Speech with Nadine Strossen, Former President of the ACLU
Mon, April 11, 2022 • 5:00pm - 6:30pm (1h 30m) • Weitz 236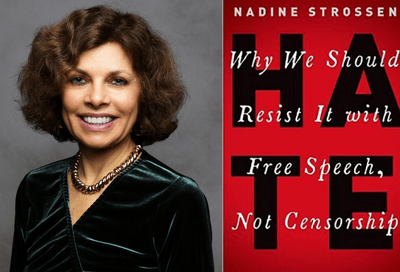 The world is awash in hate and misinformation, from racist memes to anti-vaxxer conspiracy theories. How do we best combat hatred and lies in public spheres? Does it make sense to censor content that is offensive or false? Is there a legal definition of "hate speech"? Do Nazis, online trolls, and other bad actors deserve free speech protections?  
_____________________________
New York Law School Professor Emerita Nadine Strossen, past national President of the American Civil Liberties Union (1991-2008), is a leading expert and frequent speaker and media commentator on constitutional law and civil liberties. Strossen has testified before Congress on multiple occasions and has been named by the National Law Journal as one of America's "100 most influential lawyers." Her most recent book is HATE: Why We Should Resist It with Free Speech, Not Censorship.
from Educational Studies