May
20
Imagined Futures, Forgotten Pasts Gallery Talk: Pandemic Strikes!
Fri, May 20, 2022 • 4:00pm - 4:45pm (45m) • Perlman Teaching Museum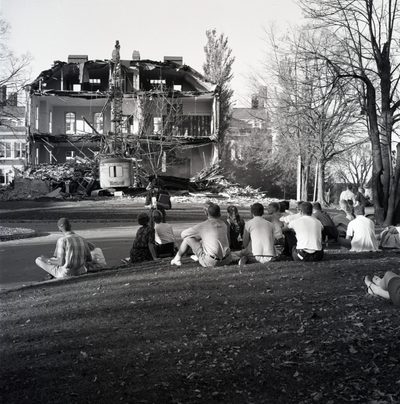 Today's Gallery Talk is Pandemic Strikes! Carleton's Student Health Services and the 1918 Pandemic
Led by student curators Dan Ashurst '22 and Lea Winston '22
Curated by students in Professor Baird Jarman's "History of Campus Planning" course (Fall 2021) and Perlman Teaching Museum Director Sara Cluggish's "Curatorial Seminar" (Winter 2022), Imagined Futures, Forgotten Pasts explores the architectural history of Carleton College from its founding in 1866 until today.