May
1
Yom HaShoah (Holocaust Remembrance) Observance and Lecture
Sun, May 1, 2022 • 4:00pm - 6:30pm (2h 30m) • Chapel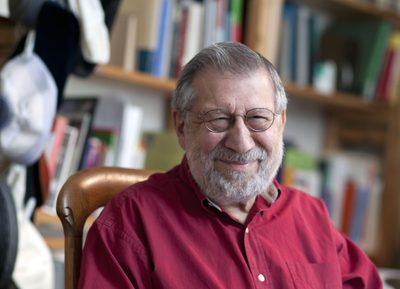 Please join us at the chapel on Sunday May 1, 4PM as we commemorate Yom HaShoah / Holocaust Memorial Day.
Our guest speaker will be author Fred Amram. Fred is the University of Minnesota Morse Alumni Distinguished Professor Emeritus of Creativity and Communication, the author of many scholarly and non-scholarly works, and most recently of two books: We're in America Now: A Survivor's Stories; and Lest We Forget: A Visual Memoir.
Currently a resident of Minneapolis, Fred was born in Germany the year Hitler came to power. He remembers well a childhood increasingly constrained and terrorized by Nazi rule. His family was fortunate to escape, and to find their new home in New York. Yet Fred speaks candidly about 1930's America being not entirely welcoming to immigrants or Jews, and about the irony of Jim Crow segregation for someone who had escaped the segregation imposed by Hitler's Nuremberg laws. He reflects on the complexities of his and his family's German-Jewish-American identities. Despite the hardships he recounts, Fred brings joy and a love of teaching to all his audiences.
Beginning at 4PM there will be a ritual reading of names of Holocaust victims.
At 4:45 there will be singing in Yiddish, led by Rabbi Shosh.
5PM we will begin with a brief Jewish memorial service, open to all, and then welcome Fred to the podium.
All are welcome to stay for 6PM dinner in the chapel narthex.
Fred's books will be on sale and he will be happy to sign them.
For more information contact Rabbi Shosh Dworsky, Associate Chaplain, 651-485-1243
from Chaplain's Office