Oct
26
Mesa de español
Thu, October 26, 2023 • 12:00pm - 1:00pm (1h) • LDC Dining Hall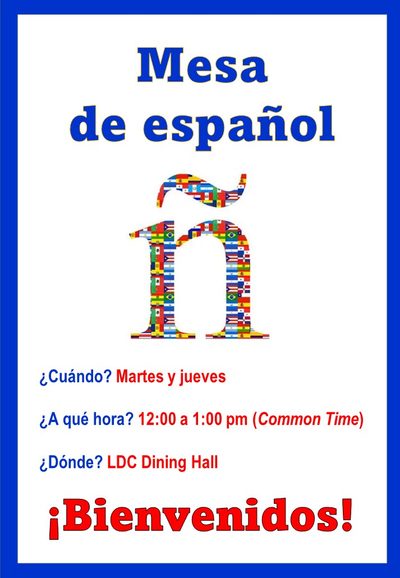 Mesa de español - Join us at the Spanish Conversation Table (Mesa de español) every Tuesday and Thursday during Common Time at LDC Dining Hall.
The Spanish Table is for anyone who wants to talk in Spanish, practice it, and meet people.
Our LA, Águeda Asenjo Bejarano, leads this informal meeting. Come and join us. You are welcome!
from Spanish