Jan
13
Conversation with the Minnesota Association of Black Physicians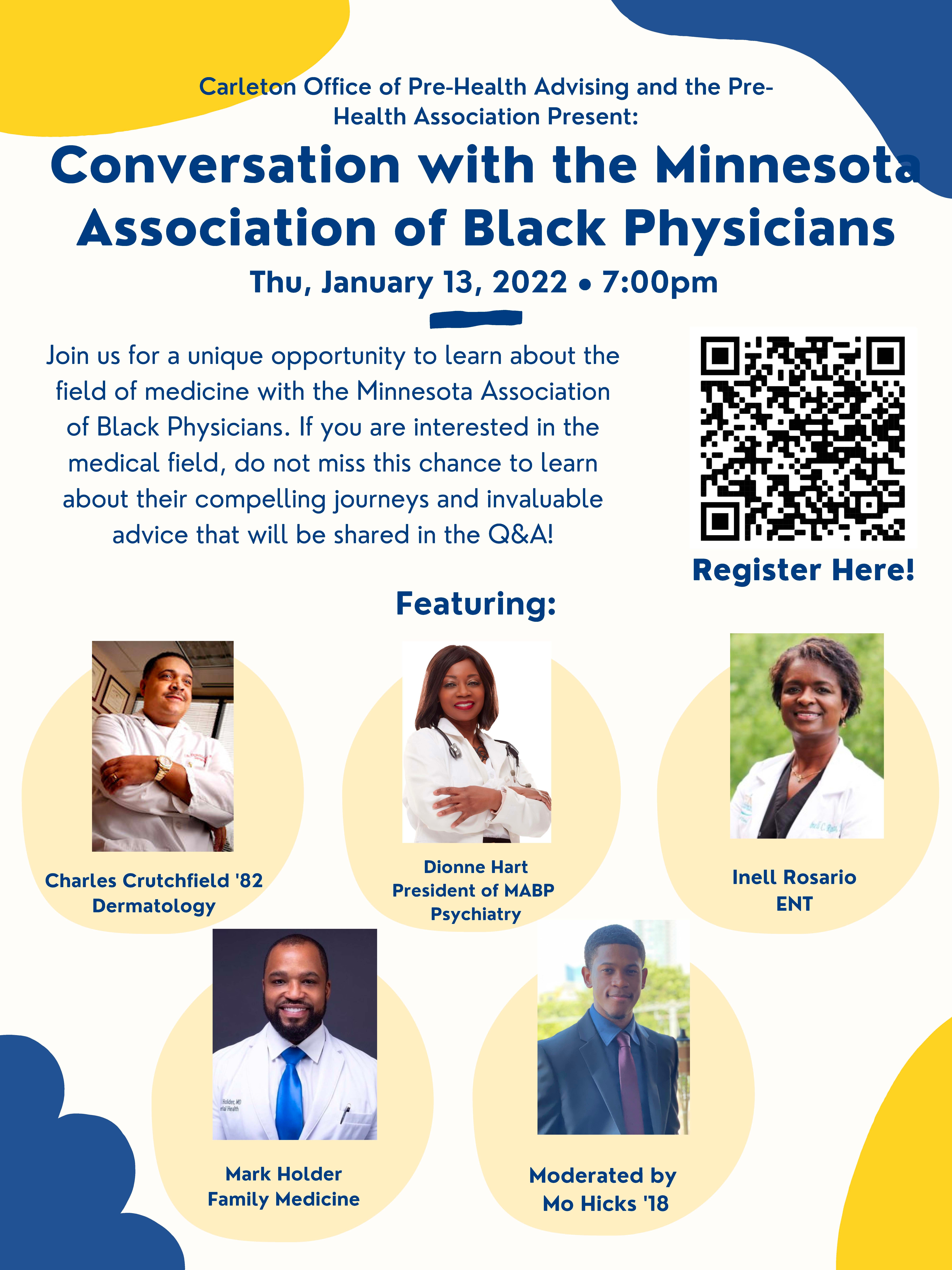 Please join us for a unique opportunity to learn about the field of medicine with the Minnesota Association of Black Physicians. If you are passionate or interested in the medical field, do not miss this chance to learn about their compelling journeys through medicine along with the invaluable advice that will be shared in the Q&A!
The panel will be monitored by Maurice Hicks, '18, first year medical student at the University of Minnesota. The panelists include Charles Crutchfield, '82 (Dermatology); Dionne Hart, President of MABP, Psychiatry; Inell Rosario, Otolaryngology and Mark Holder, Family Medicine.
This event is co-sponsored by the Office of Pre-Health Advising and the Pre-Health Association.
from Pre-Health Program