Apr
18
Lucas Lecture in the Arts - Guest Apichatpong Weerasethakul
Tue, April 18, 2023 • 6:00pm - 7:30pm (1h 30m) • Weitz Cinema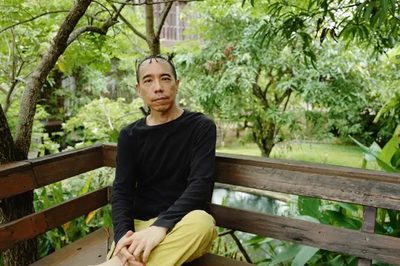 The Ward Lucas Lecture Series in the Arts is a fund established by the family and friends of Ward Lucas. Mr. Lucas, who died in 1961, was a member of the Carleton College Board of Trustees for over 20 years. The Lucas Lecture Series sponsors an annual series of public lectures, with or without demonstration, in any of the creative arts, to be delivered by an outstanding maker or doer.
This year, Carleton welcomes internationally acclaimed filmmaker Apichatpong Weerasethakul!
Apichatpong Weerasethakul was born in Bangkok and grew up in Khon Kaen in north-eastern Thailand. He began making films and video shorts in 1994 and completed his first feature in 2000. He has also mounted exhibitions and installations in many countries since 1998. Apichatpong is recognized as a major international filmmaker and visual artist. His works are characterized by their use of non-linear storytelling, often dealing with themes of memory, loss, identity, desire, and history. His works have won him widespread international recognition and numerous awards, including the Cannes Jury Prize in 2021 for Memoria, his first film shot outside of Thailand featuring Tilda Swinton. He also won the Cannes Palme d'Or in 2010 with Uncle Boonmee, Who Can Recall His Past Lives. His Tropical Malady won the Cannes Competition Jury Prize in 2004 and Blissfully Yours won the Cannes Un Certain Regard Award in 2002. Syndromes and a Century (2006) was recognised as one of the best films of the last decade in several 2010 polls. His art prizes include the Sharjah Biennial Prize (2013), the Fukuoka Prize (2013), the Yanghyun Art Prize (2014) and the Artes Mundi Award (2019). His installations have been shown at the Haus der Kunst in Munich, The New Museum in New York, MAIIAM Contemporary in Chiang Mai, Documenta in Kassel, and the Taipei Fine Arts Museum in Taipei, among others. His artworks include the multi-screen project Primitive (2009), Fireworks (Archives) (2014), and Invisibility (2016). They have been acquired by major institutions such as Tate Modern, Fondation Louis Vuitton, Centre Georges Pompidou, Museum of Contemporary Art Tokyo, M+, Museu d'Art Contemporani de Barcelona, and SFMOMA. His recent installations include Constellations (2018), Fiction (2018), SleepCinemaHotel (2018), A Minor History (2021, 2022), and A Conversation with the Sun (2022). Apichatpong lives and works in Chiang Mai, Thailand.
Feature Filmography
2021 Memoria
2015 Cemetery of Splendour/Rak Ti Khon Kaen
2012: Mekong Hotel (medium length)
2010: Uncle Boonmee Who Can Recall His Past Lives / Lung Boonmee Raluek Chat
2006: Syndromes and a Century / Sang Sattawat
2004: Tropical Malady / Sud Pralad
2003: The Adventure of Iron Pussy / Huajai Toranong
2002: Blissfully Yours / Sud Sanaeha
2000: Mysterious Object at Noon / Dokfar Nai Meu Marn
Selected Installations
Seeing Circles, 2022
A Conversation with the Sun, 2022
A Minor History 2021, 2022 Constellations 2018
Invisibility 2016 Dilbar, 2013
The Importance of Telepathy, 2012
The Primitive Project, 2009
Unknown Forces, 2007
merald / Morakot, 2007
FAITH, 2006
Projection Performance A Conversation with the Sun (VR), 2022
Fever Room 2015
Event Contact: fpribyl, slien