Oct
21
GUEST: Mohammed Bin Faris Band
Sat, October 21, 2023 • 7:00pm - 8:15pm (1h 15m) • Kracum Performance Hall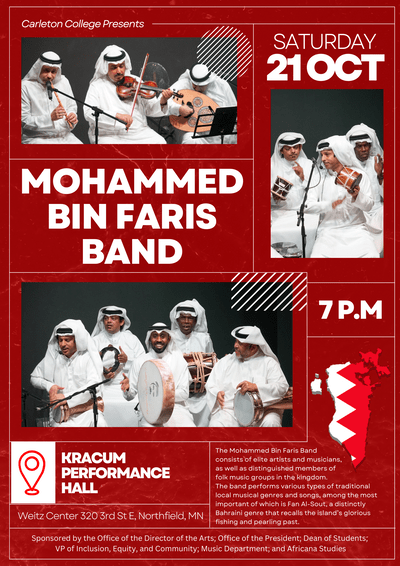 The Mohammed Bin Faris Band consists of elite artists and musicians, as well as distinguished members of folk music groups in the kingdom.
The band performs various types of traditional local musical genres and songs, among the most important of which is Fan Al-Sout, a distinctly Bahraini genre that recalls the island's glorious fishing and pearling past.
This event is free and open to the public. No ticket or reservation is needed to attend.
from Music Department