Feb
10
Linguistics Foodie Fridays!
Fri, February 10, 2023 • 11:00am - 12:00pm (1h) • Linguistics Lounge - 4th Willis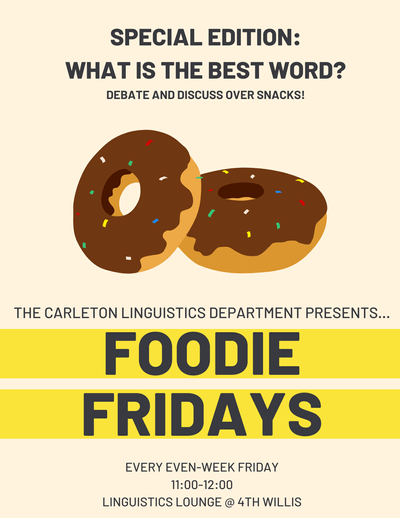 Friday, February 10, we will be holding yet another Foodie Friday, this time with donuts! Come debate what word (in what language) you think is the BEST word and why! More than that, come chat about future linguistics courses, questions about the department, and anything else that you are dying to ask! See you all there!
from Linguistics