May
27
Honors Convocation with Michael Martin '09
Fri, May 27, 2022 • 3:00pm - 4:00pm (1h) • Skinner Chapel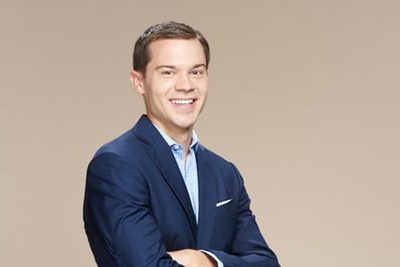 The Honors Convocation is held each year at the end of the spring term, drawing the campus community together to celebrate the awards and academic accomplishments of our students.
This year's address will be delivered by Michael Martin '09. Michael graduated summa cum laude from Carleton in 2009 with a degree in Political Science and International Relations.  After leaving Carleton as a Rhodes finalist, he earned his MBA with high distinction from Harvard University.  Michael worked for a global venture capital firm where he served as a board member for eight companies in four countries and helped commercialize over 40 technology start-ups. 
Michael Martin is the co-founder and CEO of RapidSOS, an advanced emergency tech company that provides life-saving data from connected devices to 9-1-1 and first responders in the field.  Since childhood, we are all taught that 9-1-1 is the golden number to call in case of emergency.  Martin argues that 9-1-1's technology infrastructure is antiquated, and it's surprising to realize the people who answer don't even know your name or location when you need help most rapidly.  RapidSOS works with Google, Apple, Uber, and more to keep users safe by sending rich data to public safety agencies during emergencies.  The RapidSOS Emergency Platform is a rich data link supplementing the existing 9-1-1 infrastructure.  Currently over 2,000 agencies nationwide representing over 180 million people receive emergency data from RapidSOS.
This Convocation is sponsored in part by a grant from The Andrew W. Mellon Foundation.
from Convocations Events