May
12
Empty Bowls
Fri, May 12, 2023 • 11:30am - 1:00pm (1h 30m) • Bald Spot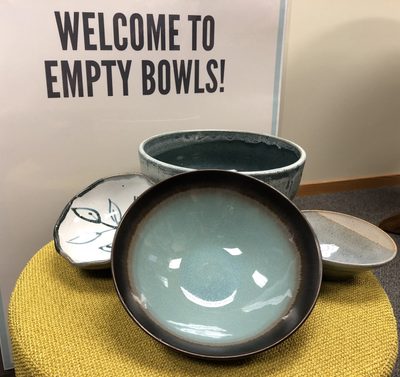 Kelly Connole and the Department of Art and Art History, in collaboration with the CCCE and Bon Appetit, is so excited to be hosting our annual Empty Bowls event again this year! The Empty Bowls Project is "a prominent national and international movement with local potters, churches, artist organizations and schools raising funds and awareness to address hunger". With soup donations made by the Carleton and Northfield community, we have been able to raise over $100,000 for the Community Action Center of Northfield (CAC) food shelf!
If you'd like to make a pot of soup for the event, you can
sign up here
. Often houses will go in together on making a pot of soup, for example. If cost is an issue, you can get reimbursed for the money you spend on soup ingredients.
Here's how:
Start by creating an expense report in workday by going to the "expenses" app and choosing "create expense report"
Choose Business Purpose = Other
Cost Center = Civic Engagement
Program = "CCCE support from student association"
Click ok
Upload receipts
Hit Submit
from CCCE