Oct
3
OIL Talk: Nuestras Historias - "Our Stories"
Tue, October 3, 2023 • 5:00pm - 7:00pm (2h) • Weitz 236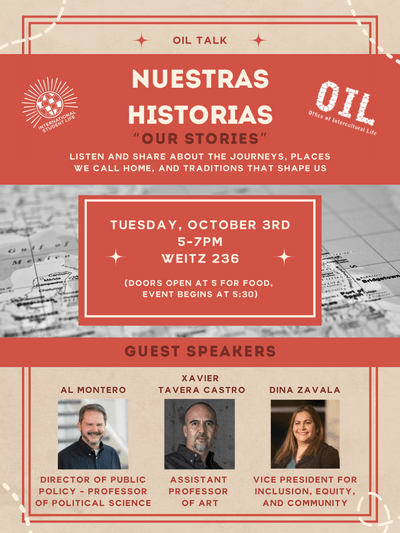 Join students, faculty, and staff as we share stories that connect us! Featured Carleton faculty, staff, and students will share their stories about "journeys, home, and traditions" with discussion opportunities for everyone! Food will be available and fun is guaranteed!
from OIL Events