Sep
29
Convocation with Jazz Hampton
Fri, September 29, 2023 • 10:50am - 11:50am (1h) • Skinner Memorial Chapel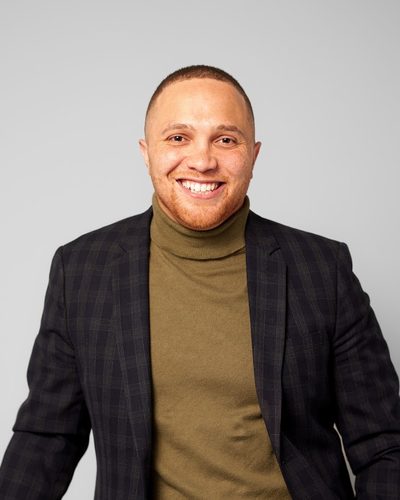 Jazz Hampton is CEO and General Counsel at TurnSignl. TurnSignl is a Minnesota-based tech  company that provides real-time legal guidance from an attorney to drivers, all while their camera  records the interaction. 
Hampton has been featured on NBC Nightly News with Lester Holt, MSNBC, CBS, NBC Top  Story, and was recently named one of Minneapolis-St. Paul's 40 Under 40 for his work at TurnSignl  and in the community, where he sits on the Board of Directors at the Minneapolis Foundation and  Catholic Charities Twin Cities. He is also a Masonic Institute for the Developing Brain's  Philanthropic Advisory Council member. 
Before joining TurnSignl, Hampton was the Director of Diversity and Inclusion and a practicing  attorney at Foley & Mansfield, a national law firm with 150+ attorneys, as well as an adjunct  professor at Mitchell Hamline School of Law, an Emerging Leader within Twin Cities Diversity in  Practice, and the Co-Chair of DRI's Young Lawyer Diversity Committee.
Jazz will be sharing about The Entrepreneurial Journey he has experienced as CEO and General Counsel of TurnSignl. 
Convocation will be available for viewing via Zoom for those unable to attend. Please register in advance for the program. After registering, you will receive a confirmation email containing information about joining the program. The entire ceremony will be recorded and archived on the Convocations website.
from Convocations Events