Sep
27
Carleton Connects: Kai Bird '73 and J. Robert Oppenheimer
Wed, September 27, 2023 • 10:00am - 11:00am (1h)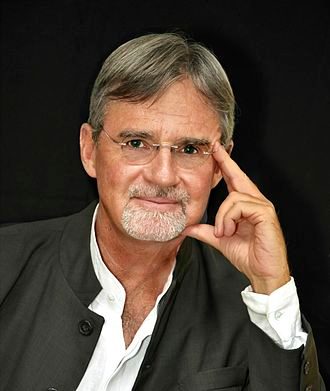 Kai Bird '73 is one of our nation's preeminent biographers, and the movie Oppenheimer is based on his Pulitzer Prize–winning biography of the father of the atomic bomb. Join Kai for a wide-ranging conversation on Oppenheimer (the man and the movie), American history, and the life of a writer.
The webinar begins at 10:00 a.m. Central on Wednesday, September 27. Register via Zoom.
About the speaker
Kai Bird '73 is the author of numerous biographies of prominent Americans, including Jimmy Carter (The Outlier, 2021), Robert Ames (The Good Spy, 2014), and William and McGeorge Bundy (The Color of Truth, 1998). With co-author Martin Sherwin he received the Pulitzer Prize for Biography in 2006 for American Prometheus, the biography of J. Robert Oppenheimer. He is also the recipient of Watson and Guggenheim Fellowships, and in 2016 he received an honorary doctorate from Carleton. Bird is the Executive Director of the Leon Levy Center for Biography at the CUNY Graduate Center in New York City.
from Carleton Connects