Oct
14
Family Weekend Convocation with Jose Antonio Vargas
Fri, October 14, 2022 • 10:50am - 11:50am (1h) • Skinner Memorial Chapel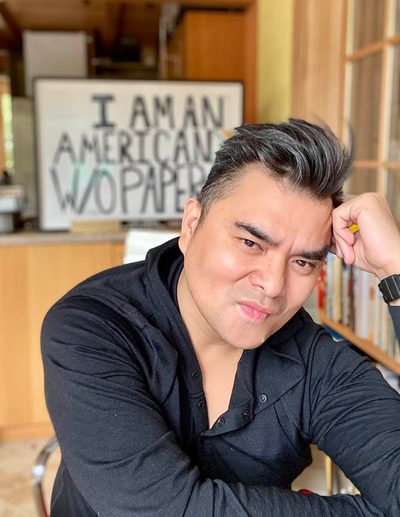 Webinar registration for the 10/14 Convocation program. 
Jose Antonio Vargas takes audiences deeper into his story, sharing details of his journey to America from the Philippines as a child; his journey through America as an immigration reform activist; and his journey inward as he re-connects with his mother, whom he hadn't seen in person in over 20 years. With anecdotes from both his own story and the struggles of countless other undocumented immigrants in America, Vargas poignantly explores one of the most divisive questions facing our country today: how do you define "American"?

ABOUT JOSE ANTONIO VARGAS
Jose Antonio Vargas is a Pulitzer Prize-winning journalist, Emmy-nominated filmmaker, and theatrical producer. A leading voice for the human rights of immigrants, he founded the non-profit media and culture organization Define American, named one of the World's Most Innovative Companies by Fast Company. His best-selling memoir, Dear America: Notes of an Undocumented Citizen, was published by HarperCollins in 2018. Most recently, he co-produced Heidi Schreck's acclaimed play What the Constitution Means to Me, which opened on Broadway in spring 2019.

In 2011, The New York Times Magazine published a groundbreaking essay he wrote in which he revealed and chronicled his life in America as an undocumented immigrant. A year later, he appeared on the cover of TIME magazine worldwide with fellow undocumented immigrants as part of a follow-up cover story he wrote. He then produced and directed Documented, an autobiographical documentary feature film that aired on CNN and received a 2015 NAACP Image Award nomination for Outstanding Documentary. Also in 2015, MTV aired White People, an Emmy-nominated television special he produced and directed on what it means to be young and white in a demographically-changing America.

Among accolades he has received are the Freedom to Write Award from PEN Center USA and honorary degrees from Colby College and the John Jay College of Criminal Justice. Passionate about the role of arts in society and promoting equity in education, he serves on the advisory board of TheDream.US, a scholarship fund for undocumented immigrant students.

A product of the San Francisco Bay Area, he is a proud graduate of San Francisco State University ('04), where he was named Alumnus of the Year in 2012, and Mountain View High School ('00). The Jose Antonio Vargas Elementary School opened in his hometown of Mountain View, California in August of 2019.
from Convocations Events
Event Contact: Noel Ponder