Oct
20
Fall Term Theater Production: Indecent
Thu, October 20, 2022 • 7:30pm - 9:30pm (2h) • Weitz Theater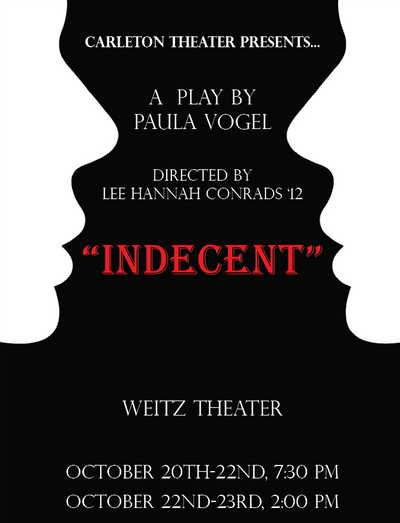 Lee Conrads '12 returns to Carleton to direct the fall term Theater production Indecent by Paula Vogel.
The show recounts the controversy surrounding the 1923 Broadway production of the play God of Vengeance by Sholem Asch, for which the producer and cast were arrested and convicted on the grounds of obscenity.
Please note this production includes mature themes.
from Theater & Dance