Oct
7
Convocation with Alexandra Barba '09 - How a Liberal Arts Generalist Becomes a Chief of Staff in a Global Emergency
Fri, October 7, 2022 • 10:50am - 11:50am (1h) • Skinner Memorial Chapel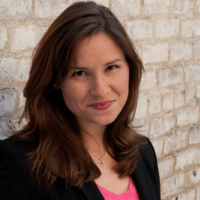 How a Liberal Arts Generalist Becomes a Chief of Staff in a Global Emergency
Alex Barba is the Director of Strategy & Chief of Staff for the Division of Disease Control and Public Health Response at the Colorado State Department of Public Health and Environment. She served as Chief of Staff to the COVID-19 Incident Commander and as Senior Advisor to the Executive Director of the Department of Public Health during the height of the COVID-19 emergency,
Her division is responsible for ensuring prevention, mitigation, and response to public health emergencies (e.g. disease outbreaks like COVID-19, fires, floods, and other natural disasters, etc.). In her capacity as Director of Strategy she directly oversees three teams: project management and performance, communications, and technology and product. As Chief of Staff, she also coordinates all cross-departmental work and carries out delegations from the Division Director, including liaising with the Governor's office.
In this role she has built out a comprehensive approach to government responses to emergencies, with a particular focus on coordination amongst state agencies and vulnerable populations, and filled strategic gaps to ensure that COVID work was coordinated and had a strategic framework and performance metrics.
Prior to coming to CDPHE, Alex worked for former Congressman Mark Udall, the 2008 Obama campaign, Skadden Arps in the DC energy practice, former Vice President Al Gore's nonprofit Climate Reality, and the climate resilience strategy team for the State of Rhode Island. She has also worked as a script editor in LA and a book-to-film scout in New York.
Alex holds a Masters of Public Affairs & Policy from Brown University and a Bachelor's in Political Science from Carleton College. When Alex isn't working she sings in a rock band and a choir, plays soccer, edits YA novels, and spends a lot of time with her family.
from Convocations Events