Oct
25
Apogee Adventures Information Session
Tue, October 25, 2022 • 7:00pm - 8:00pm (1h) • Sayles 253
For more information or to register, see
Handshake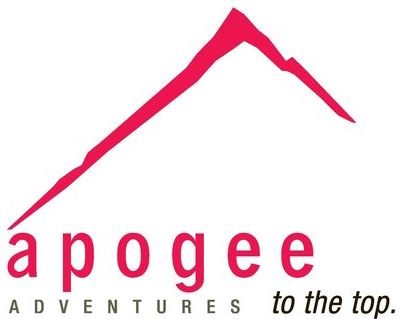 Spend the summer enriching students ages 11-18 through experiences across the world.
Apogee
offers summer outdoor adventure programs to teenagers. They provide students with well-designed hiking, biking, community service, writing, photography, and language programs varying in length from one to six weeks in spectacular locations throughout the United States, Canada, Europe, and Latin America. Other activities include sea kayaking, surfing, snorkeling, stand-up paddle boarding, ice climbing, rock climbing, and whitewater rafting.
Apogee is looking for responsible, dynamic, and motivated applicants to work in a variety of roles within our experiential-education and adventure programs throughout the United States, Canada, Europe, and Latin America in the summer of 2023.
Hosted by former multi-year trip leader and current Associate Director, Will Robertson, this 20-minute presentation will provide lots of information about what it looks like to work with Apogee and why this could be a fantastic opportunity for you.
Hiring:
On-campus interviews:
Apply through Handshake and select an open interview slot by Monday, October 24. Will is interviewing interested candidates on Wednesday, October 26.
For more details, check out their "Work at Apogee" site.
from Career Center Events