Oct
14
Minneapolis Protest Murals: Preserving a Living Archive
Fri, October 14, 2022 • 4:30pm - 5:30pm (1h) • Weitz Cinema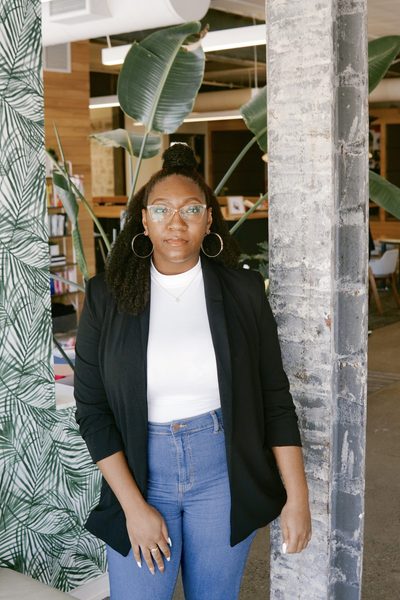 Join us on October 14th as we acknowledge the day George Perry Floyd was born and reflect on his death and the consequence it had on the country. Through the Minneapolis Protest Murals exhibition, we will get a look at the uprising from the unique perspective of the residents
who created them and the complex emotions that led to the powerful art they made.
Prior to the exhibition opening, Founder and Executive Director of Memorialize the Movement, Leesa Kelly, will give this talk on the intricate relationship between art and democracy as it relates to the Minneapolis Uprising of 2020. In her talk, Kelly will outline how being the stewards of collecting and conserving the Minneapolis protest murals is a radical act where the goal is to empower the community members who created them to decide if and how the artifacts should be preserved and who should have access to them.
Memorialize the Movement (MTM) is a living archive dedicated to collecting, preserving, and activating the plywood protest murals that were created during the Minneapolis Uprising of 2020 and beyond. By providing space for youth, artists, and our BIPOC community to heal, reflect,
and learn, MTM seeks to address the issues of police brutality, community safety, and representation for Black and Brown creatives and conservationists.
Leesa Kelly is an activist, writer, public speaker, and curator. Leesa is the Founder and Executive Director of Memorialize the Movement, a grassroots organization that preserves, displays, and educates the public on the protest plywood murals that emerged after George
Floyd's death in Minneapolis in 2020. Through her work with Memorialize the Movement, Leesa has spoken at over 17 conferences and universities, organized large-scale exhibitions in the Twin Cities and New York, and has led workshops on cultivating BIPOC representation and visibility in the museum and conservation industry. She believes in dismantling oppressive systems and rebuilding new systems that work for ALL people.
Leesa's passion for social justice and activism was formed during her college years at her alma mater, Western Michigan University. After graduating, Leesa worked as a political organizer for the campaign of Hennepin County Commissioner, Irene Fernando. In the winter of 2022, she became a McWatt Fellow, where she worked to strengthen Black history research & community engagement with the Ramsey County Historical Society, Hennepin History Museum, Anoka County Historical Society, and the Dakota County Historical Society. When Leesa is not planning the next exhibition or facilitating a workshop, she can be found snuggling with her dog, traveling, and working on self care.
This event is co-sponsored by Arts@Carleton and the Humanities Center.
from Humanities Center