Oct
18
The University of Chicago Harris School of Public Policy Info. Session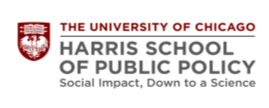 Harris Public Policy is the public policy school of the University of Chicago. It is located on the university's main campus in Hyde Park.
Join Carleton alumna, Karen McCleary '14, Associate Director of Student Recruitment, to learn more about the graduate degree programs offered. Discover how their students learn about data analysis, statistics, and analytical politics to make an impact in public policy fields ranging from education to healthcare to energy science, and more.
Bagels and coffee from Tandem Bagel will be offered.
from Career Center Events