Jan
18
Art Now Summer 2022 Information Session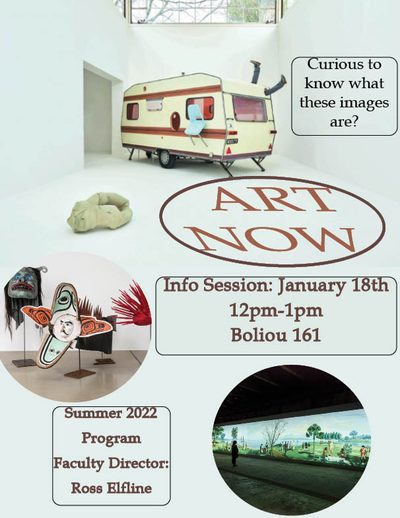 Students will have the opportunity to learn about some of the most significant art being produced today by visiting three important exhibitions of contemporary art: the Venice Biennale, the Documenta (in Kassel, Germany) and the Berlin Biennale. By visiting Italy and Germany, students will have an unparalleled chance to survey the art world's cutting-edge.
Please join us for an information session about the Summer 2022 Art Now: Contemporary Art and the Global Mega Exhibitions program! Tuesday, January 18th @ 12pm (noon) on Zoom, Meeting ID: 991 2104 905, Passcode: 586215
Please visit the program page for additional information.
from Off Campus Studies