Jan
21
Lamson Lecture in Economics
Fri, January 21, 2022 • 3:45pm - 5:00pm (1h 15m) • Weitz 236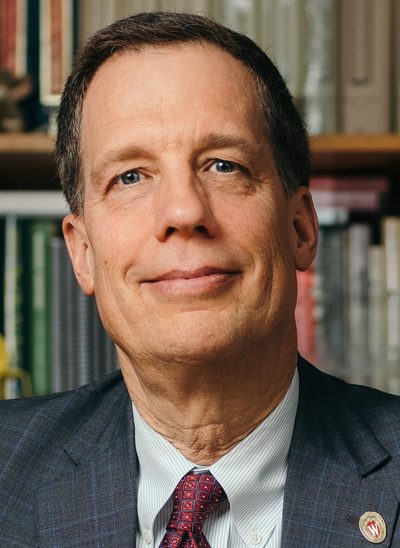 Economics In and Out of the Ivory Tower
Dr. John Karl Scholz, Economics & Mathematics, '81
We all presumably aspire to create value in our employment relationships while also making sense of the world around us.  Economics has played a critical role in Dr. Scholz's efforts to do both.  He will discuss and occasionally reminisce about the ways his Carleton education (and subsequent studies) influenced his research, public policy work in Washington D.C., and other professional opportunities, even when not being paid to be an economist!
The annual Lamson Lecture was initiated by the Economics Department in honor of Professor George Lamson, a longtime colleague and friend, who died unexpectedly in China in 2002. His devotion to his students was extraordinary and he followed their careers with interest over the years. The Lamson Lecturers are Carleton economics alums who have gone on to make significant contributions to the field and to society.
--
John Karl Scholz '81 is the former Dean of the College of Letters & Science, now currently serving as Provost to UW-Madison.
Prior to serving as the Dean of the College of Letters & Science at UW-Madison, he was the Nellie June Gray Professor of Economic Policy in the department of economics, which he joined in 1988.
In 1997-98 he was the Deputy Assistant Secretary for Tax Analysis at the U.S. Treasury Department, and from 1990-91 he was a senior staff economist at the Council of Economic Advisors. He directed the Institute for Research on Poverty at UW–Madison from 2000-2004.
Professor Scholz writes on diverse topics including household saving, the earned income tax credit and low-wage labor markets, financial barriers to higher education, and bankruptcy laws. His research has appeared in leading economics journals, including The American Economic Review, The Quarterly Journal of Economics, Journal of Political Economy,and the Review of Economic Studies.
In 2007 Scholz and his colleagues Ananth Seshadri and Surachai Khitatrakun were awarded the twelfth annual TIAA-CREF Paul A. Samuelson Award for Outstanding Scholarly Writing on Lifelong Financial Security for their paper 'Are Americans Saving 'Optimally' for Retirement.' He is a Research Associate at the National Bureau of Economic Research.
His undergraduate degree is from Carleton College in Northfield, Minnesota and his Ph.D. is from Stanford University.
from Economics Department