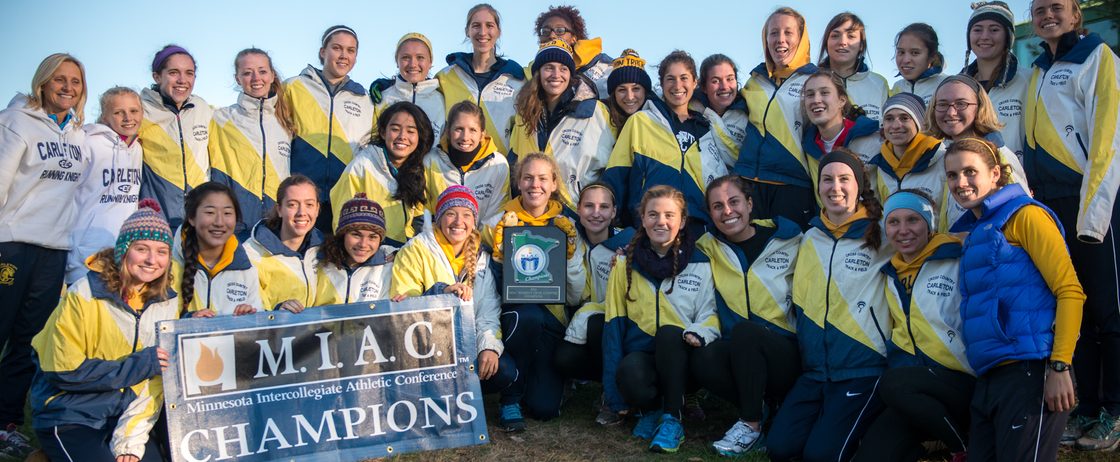 Women's Cross Country celebrates a conference title at the 2014 MIAC Championship Meet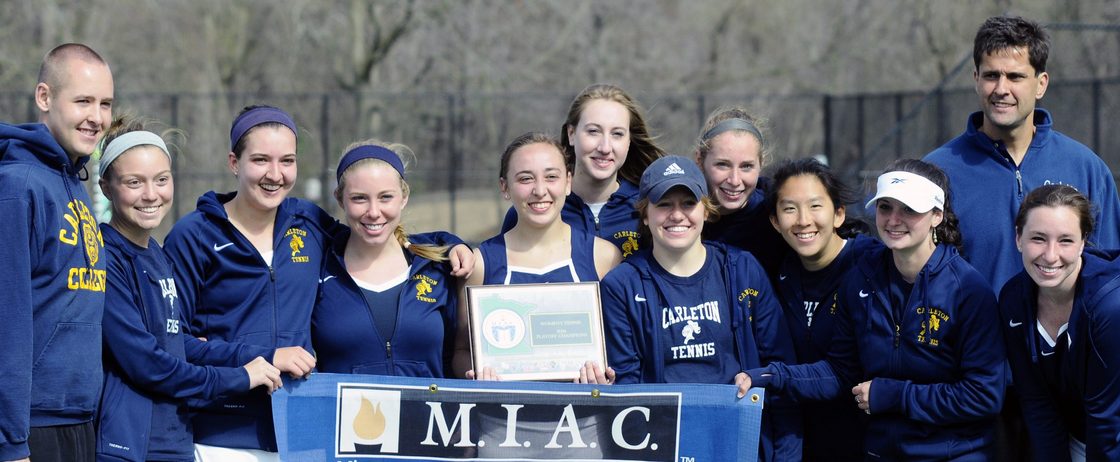 Coach Luciano Battagalini and the women's tennis team celebrate the 2014 MIAC title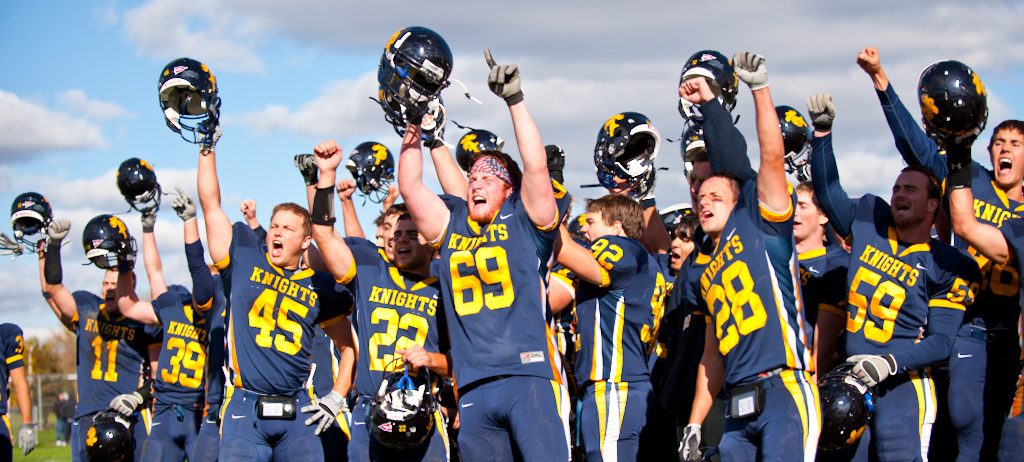 Oh Carleton, Our Alma Mater!
A Winning Combination
Whether it's a varsity team going for glory in the MIAC Championships, one of the Ultimate Frisbee teams competing at the DI or DIII College National Championships, or Carls simply participating in individual or team sports to just play and engage with friends, athletics play a special part in the lives of Carleton students.
Offering quality athletics programs and facilities requires a substantial financial commitment. That's why a group of former athletes have established the Carleton Athletic Initiative.
The Carleton Athletic Initiative:
Provide an ongoing way for alumni, parents, and friends to enhance the experience of Carleton's varsity, club, and intramural student-athletes.
Strengthen the collaboration between groups of passionate alumni supporters and the College by providing an open and inclusive decision making process.
Allow for alumni gifts designated for athletics to receive class and reunion gift recognition in the Alumni Annual Fund.
The physical Education and Recreation Department identified the following areas of priority for CAI dollars in 2018-2019:
PA System for Laird Stadium
Two Permanent cameras mounted in Thorpe Pool area for live webcasts
Multi-use Utility vehicle for athletic training and PEAR department
Replacement bench chairs for West Gym
Laird Stadium training room air conditioning unit
Laird Stadium lower level and outside Cowling facilities branding
Concessions stand counter and storage cabinet for West Gym
Portable bleachers at Bell Field
Uniform replacement rotation
20% of donations allocated to clubs sports
CAI is vital to the future of our varsity, club and physical education programs here at Carleton. With 100 percent of the Carleton student body going through our department in their fours years here (through the PE requirement, club, intramural or varsity sports), CAI can impact every student. The CAI efforts have allowed our student-athletes to have a better experience at Carleton through safer equipment, improving technology needs and allowing our department to offer the best athletic experience possible, which is what we strive to offer every day!

-Heidi Jaynes, Associate Athletic Director, Head Volleyball Coach, and Senior Woman Administrator