General contact
Phone: 507.222.4884
Hulings Hall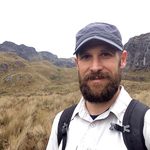 Chair of Biology
Professor of Biology

Daniel Hernandez is an ecosystem ecologist researching the effects of changes in plant communities (from disturbance, herbivory, and loss of biodiversity) on carbon and nutrient cycling in savannas and grasslands. Current research includes investigating the consequences of nitrogen deposition and cattle grazing on serpentine grasslands in California and the role of mammalian herbivores in the structure and function of restored prairies in the Arb. He teaches courses on Ecosystems Ecology, Global Change Biology, Grassland Ecology, and Introductory Biology.


Laurence McKinley Gould Professor of the Natural Sciences, Emerita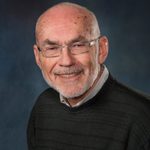 Winifred and Atherton Bean Professor of Biology, Science, Technology, and Society, Emeritus

Gary Wagenbach, an invertebrate zoologist worked on the population biology of threatened freshwater mussels in regional rivers. He taught a variety of courses during his 39 years at Carleton including off-campus programs, environmental studies courses, and served a stint as Director of Environmental and Technology Studies. At present he is helping with teacher professional development in a new K-12 school in Yangon, Myanmar (Burma). Please contact Professor Wagenbach at gwagenba@gmail.com.